Announcing "Humanode's Got Talent" Contest Winners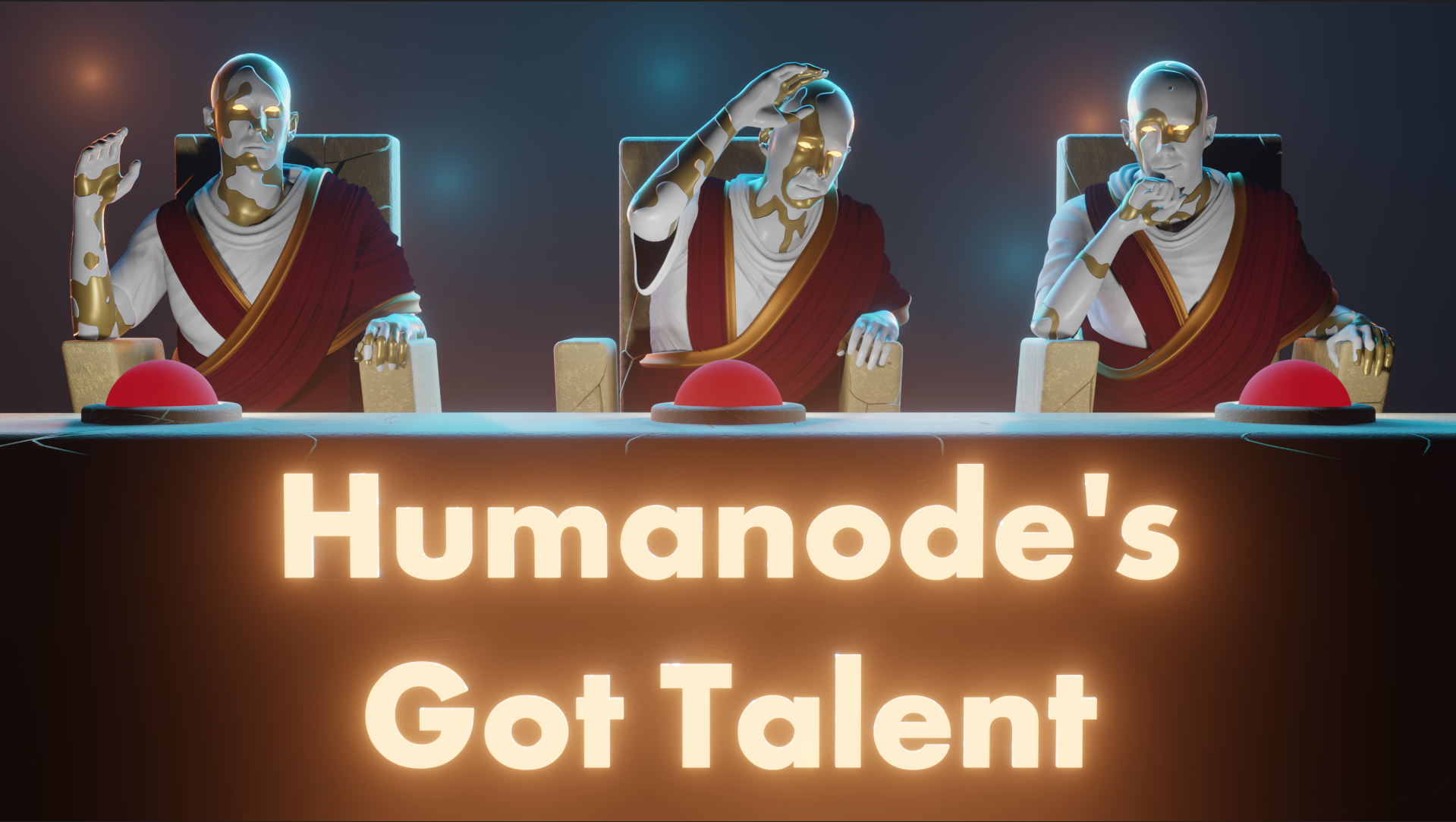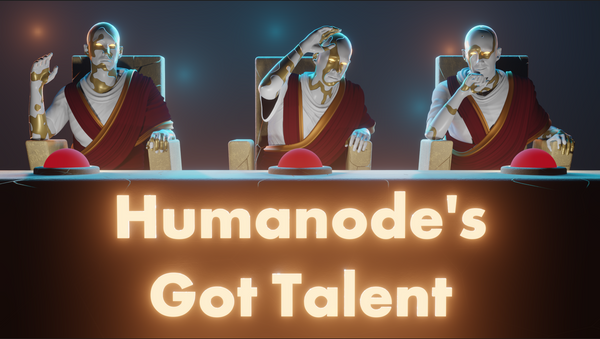 Just over a month ago, we announced Humanode's Got Talent, for talented Humanode community members to showcase their creativity and win prizes.
The competition resulted in some amazing entries like over previous events. We've been overwhelmed by the response and quality of these submissions, to say the least. The competition was supposed to end on 25th September, but due to high demand and engagement from the community members, we extended the deadline to October 5th, 2022.
To announce the winners this time, instead of relying on voting – which in the last event was overtaken by bots, the community decided that the team members should judge the entries and select winners.  So, to make it more interesting, we decided to hold a Humanode hangout session with the community members, and have the 4 judges select the winners live.
So, last Friday, the 4 judges, sat down and watched all the submissions together with community members to decide the winners. Here are some highlights from the event:
There was a total of 35 entries, you can browse through all the entries here.
The judges were extremely impressed with the quality and creativity of the submitted work and evaluated the entries based on the following criteria: overall performance, originality, creativity, effort, and concept of Humanode values.  Each judge had a total of 20 points they could use to judge each entry, meaning the highest score an entry could get was 80 points.
"Each and every performance was amazing" One of the 4 judges, Humanode Media team lead Shannon said. "As in all contests, there are 2 factors that tend to be key in making some pieces stand out more than others.  One is always the "surprise factor" that leaves a strong impression, but the more prominent factor is the message that was conveyed through the presentation.  We were happy to see many of the performances spent extra care in using their art to share their understanding of Humanode"
Based on the above criteria, the 4 judges voted on each presentation after watching the presentation together with the community, then tallied the score to determine the 5 winners that will get a reward from the 2000 USDC pool.  
One thing to note is that it was a tight race, with the first prize winner receiving 76/80 points, 2nd prize winner 75/80, 3rd prize winner 74/80, 4th 73/80, 5th 72/80 and the average of all performances being 65/80.
Shannon noted that "As in many contests, those who perform arts that are able to utilize words or portray clear messages often are able to leave a strong impression with more ease, making it easier to accumulate a higher score.  Having said that, one thing that must be said here is that all 4 judges fully agree that the Humanode community has amazing talent, and although 5 people were declared winners, everyone was amazing!".
Without further ado, here are the 5 winners of the Humanode's Got Talent competition:
1st Prize
​​ElisonLB#7578
2nd Prize
Marrgo#8208
3rd Prize
Trexen#5369
4th Prize
Thins#7659
5th Prize
Glosarirereo#8958
Congratulations to all winners!

Winners will get the prizes as follow:
1st place - 1000 USDC
2nd Place - 400 USDC
3rd Place - 300 USDC
4th Place - 200 USDC
5th Place - 100 USDC
A big thank you to everyone who participated. We are truly amazed by the entries that we received, and look forward to the next time we will be able to host a Humanode Got Talent! Thank you!
Winners can connect with Fiona on discord, telegram, or her email fiona@humanode.io for details about prize collection.