Chainport and Humanode Integration: Bridge USDC and Expand HMND Across 18 Chains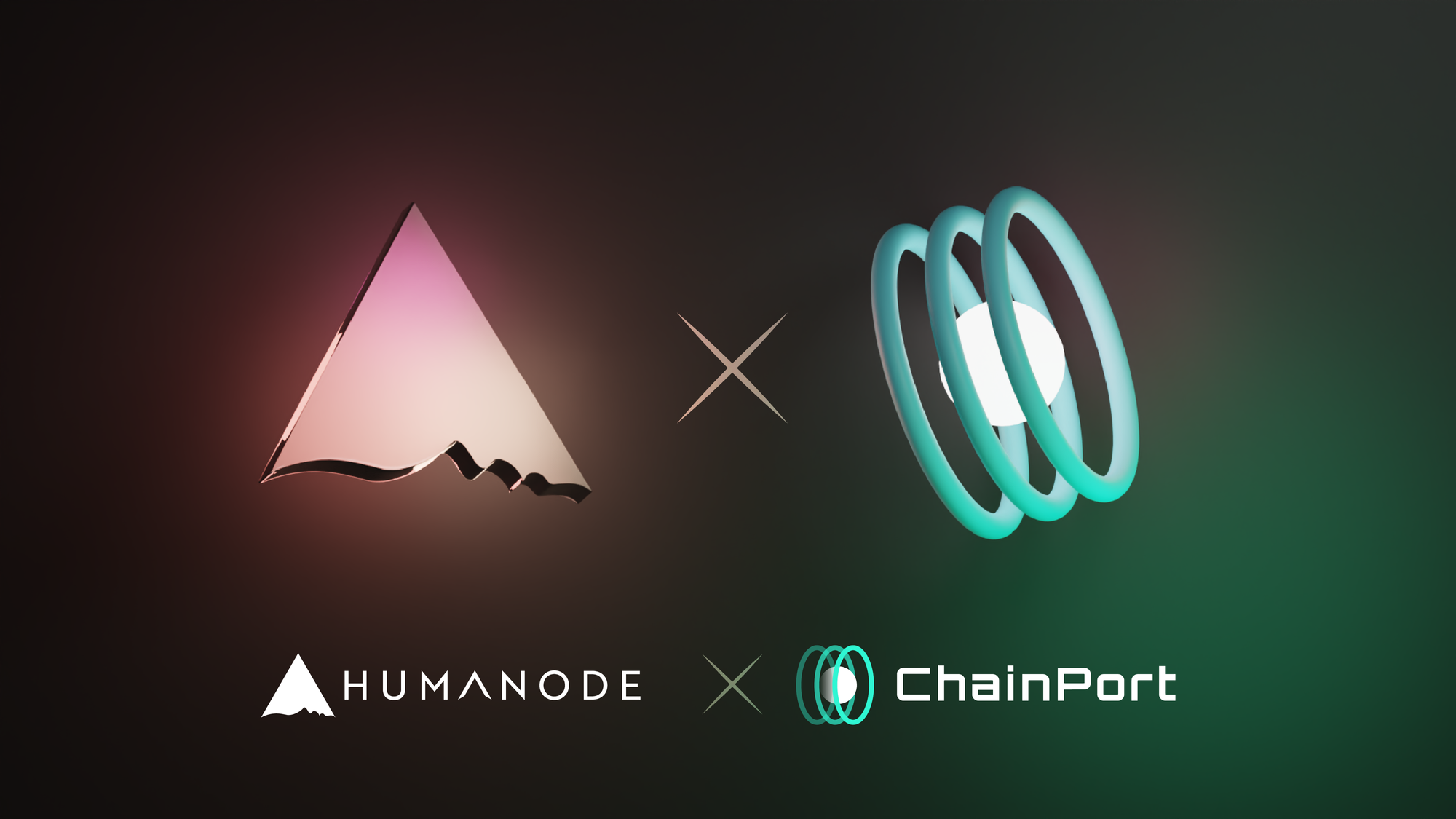 The moment we've all been eagerly awaiting is finally here. Humanode chain integration is live on Chainport! This is a huge leap forward in our adventure towards an interconnected blockchain world. Linking up with ChainPort, a cross-chain bridging platform renowned for its commitment to knitting different blockchains together, this move is a game-changer.

ChainPort, having already integrated with 18 other chains including the likes of Arbitrum, Base, Avalanche, Optimism, and more, showcases its robust capacity in the industry. The platform's recorded $636M all-time volume and a total value locked of $111M highlight its substantial role as a cross-chain bridge.
Also, being heavily audited by Fireblocks, Safe, Certik, Trail of Bits, Cyber Unit, and more, ChainPort is known for its high level of security alongside its intuitive UX, which makes bridging from Ethereum a seamless experience (takes less than 5 minutes.)

What does this mean? Well, for starters, it brings the awesome world of DeFi right onto the Humanode chain and proudly places Humanode as the 19th shining star in ChainPort's rapidly expanding universe.
Here's a laydown of what this cross-chain bridging means:
Decentralized Liquidity on Humanode chain: Transferring tokens like USDC from Ethereum to Humanode's EVM is now smoother and more cost-effective than ever. For approx $2-5 network fee and 0.3% of the amount, users can seamlessly port tokens from Ethereum to Humanode, which boosts liquidity on the Humanode chain.
Bringing DeFi to Humanode: With the new functionality to transfer tokens between Humanode and Ethereum, we're ushering in an innovative phase of blockchain interoperability. The cross-chain bridging sets the stage for Humanode's tokens to begin trading on Decentralized Exchanges (DEXs). This development is pivotal, marking the initial step in introducing DeFi onto the Humanode chain. Kicking off with a practical application, we will soon be releasing Nonlinear liquidity staking pools. This staking model isn't just another routine implementation; it's groundbreaking, being the first of its kind to be completely secured by a network of validators, each a unique, living human and where rewards are not directly linked to the staked amount, creating a more equitable reward system.
Interoperability with 18 Other Chains: With ChainPort's bridge, HMND becomes available across 18 other blockchain networks including Avalanche, Arbitrum, Polygon, BNB, and more. This boosts the reach, accessibility, and utility of HMND, enhancing the overall experience for users. The integration paves the way for the listing of Humanode's token eHMND on DEXs, further broadening the horizon for our HMND holders.
For those ready to dive into the experience, you can explore essential functionalities on the ChainPort app and explore the USDC contract on Humanode.
And there you have it! This collaboration is more than just a partnership; it's an opening to exciting new prospects, smoother processes, and a vision of a more interconnected and brilliant blockchain era.
Participate in our Anti-Sybil campaign on Galxe to celebrate this integration.
Stay tuned – this is just the beginning of an exciting journey.