Humanode Bot Basher for Discord Beta Test to go live on Feb, 9th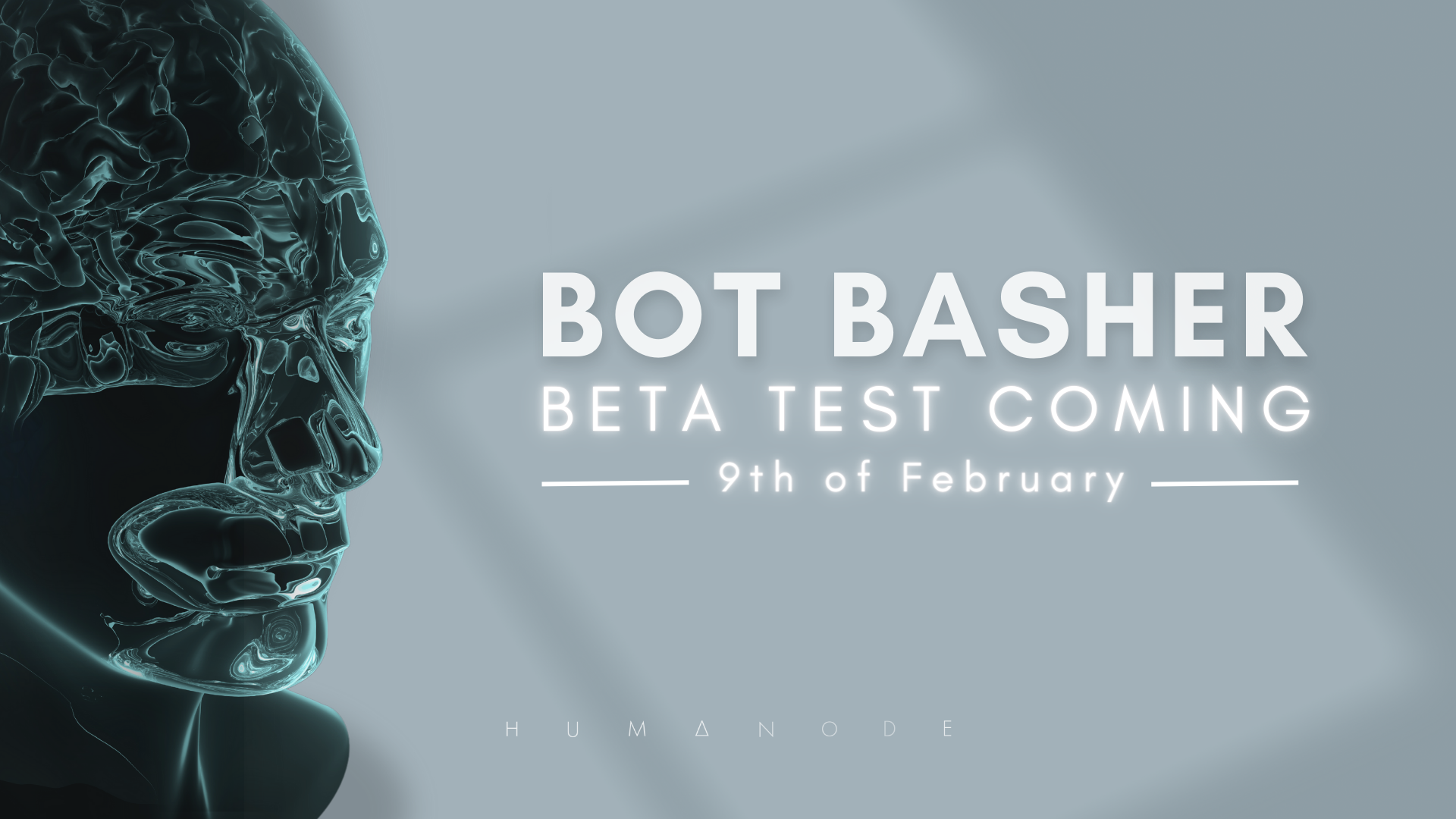 (Feb 3rd, 2023) Today, Humanode announces the start of the "Humanode Bot Basher for Discord Beta test" which will begin on Thursday, Feb 9th, 2023.
With the relentless uphill battle against scams, spam, bots, and Sybil resistance being a serious issue for many Discord servers and channels, Humanode has decided to utilize its cryptobiometric technology to allow servers to create Sybil-resistant roles, channels, and services.
The Humanode Bot Basher will allow Discord servers running the application to automatically assign a role to cryptobiometrically-authenticated users, giving them access to "bot-free" channels, making it easy to control important project activities by only allowing bioauthenticated accounts to participate in specified activities, accessing specific information, or for Sybil resistant voting.  If for some reason, a verified account is banned from the server, the user will not be able to just create a new account and hop right back in, as the user will only be able to bioauthenticate one user account.
Users, on the other hand, will be able to bioauthenticate one user profile/account, proving that there is a unique, live human being behind that account, while safeguarding their privacy and biometric identity.  The only information that is provided to the server, is that the user's account has been verified as having an actual unique user behind it and that it is not a Bot.  (For more information on Humanode Cryptobiometrics, check out this article here.)  This allows users to enjoy a "Bot-free" environment in designated channels, allowing them to enjoy the content, contests, chats, AMAs, voting, and so on, without having to compete against an army of Bots, or users on multiple accounts/identities.
The user will only need to verify their account once a year, and once an account has been verified, it will be certified as a verified account for all servers that require bioauthenticated accounts.
The Beta test is scheduled to run for a week, and users will be able to experience everything from the sign-up to gaining access to "bot-free" channels, and Sybil-resistant voting.  After the initial Beta test, all data concerning the Bot Basher will be wiped from the server before the initial launch.
Once the Humanode Bot Basher for Discord is successfully launched, the Humanode Dev team intends to prepare for the release of Bot Basher for Telegram.
For more information on Humanode:  https://humanode.io