Humanode Community Call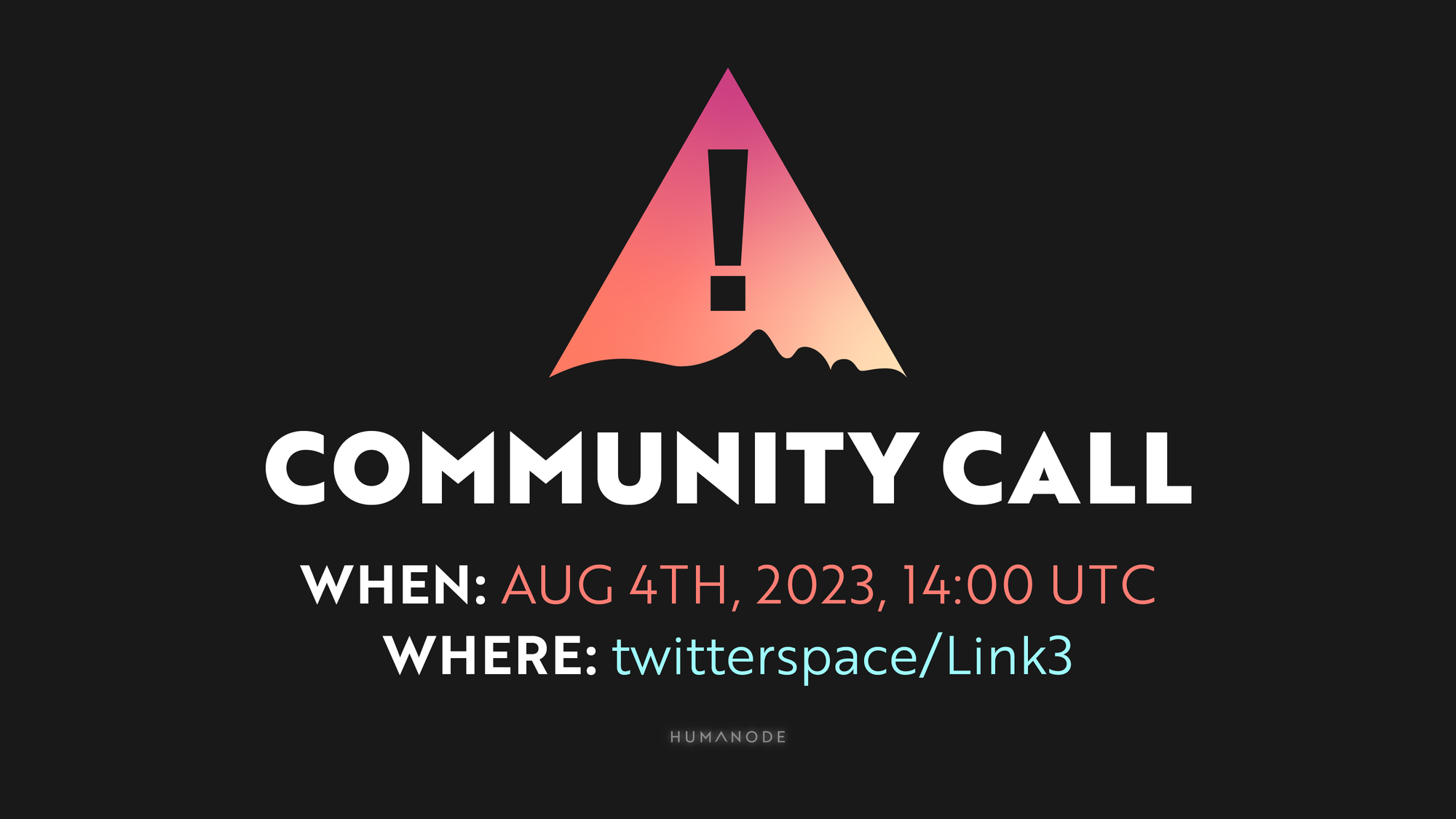 Dear Humanode Community and friends,
With all the exciting developments regarding EVM and private onchain bio-mapping and BotBasher adoption, we recognize that this is an opportunity for the team to sit down and have a chat with the community and answer any questions you may have.
So, the team hereby invites you all to a community call tomorrow (Aug 4th) at 14:00 UTC on Twitter Space.
A majority of the Humanode team will be there, and we hope you all can join us!  (Some of our devs will not be able to join us at this time as they are prepping for EVM mainnet and are on a tight schedule)
Bring your questions so that we can clear out any confusion, give you a clear understanding of where we stand, and even better, get to know each other a little more.
The Humanode Team
Date: Aug 4, 2023
Time: 14:00 UTC
Place: Humanode Twitter Space / Link3