Official Genesis Humanode NFT Collection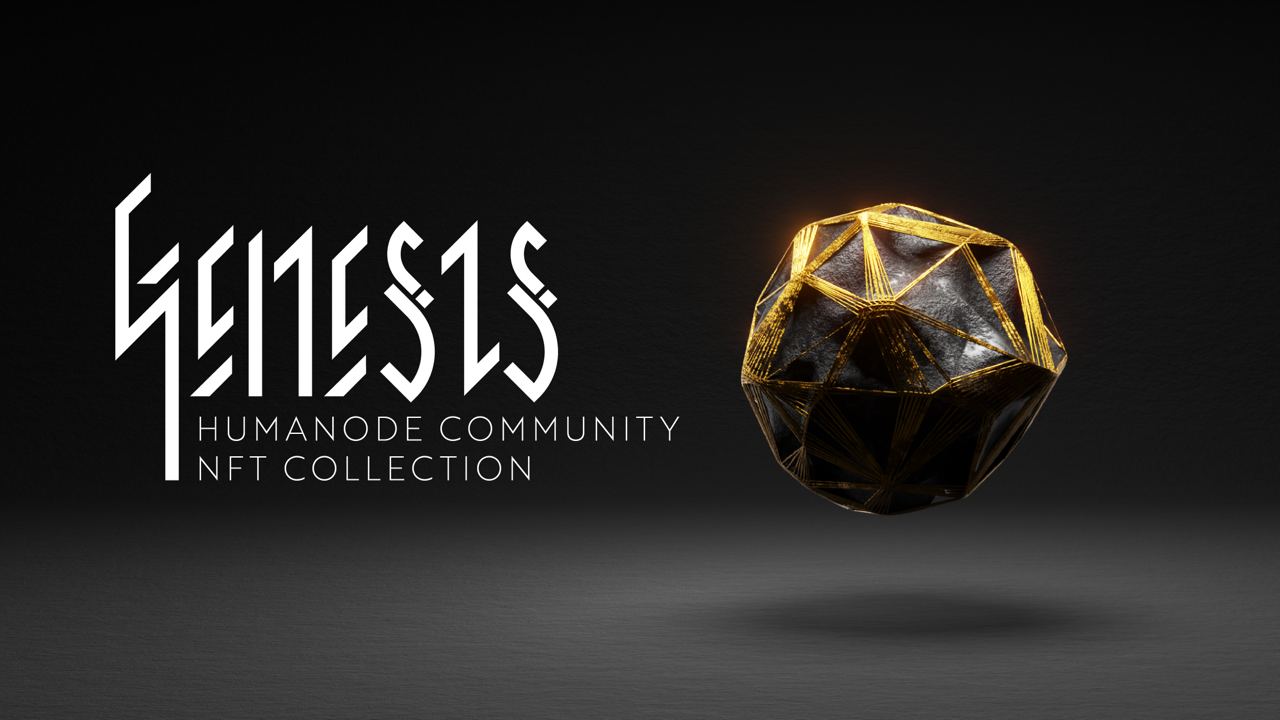 Dearest Human nodes and Friends!
As you are surely aware, Humanode is days away from deploying our EVM mainnet. Naturally this means that once this happens, anyone who wants to will also be able to mint their NFT's on the Humanode chain. To commemorate this milestone, we plan to mint the official Genesis Collection of NFT's on the Humanode chain, and we invite you to be part of it!

This is how it will work:

We invite all of our artists to create a special NFT for this event.
The theme is Genesis. Participants can depict anything related to origination, emerging, advent of something new.
We will be creating a special channel in the Sybil-resistant channels of our Discord server for you to submit your masterpiece. (NOTE: You will need to become a verified human to submit, or even see the channel)
Please note that it will be one person, one submission, so only submit the piece that you believe represents your best abilities.
Our lead designer, VladFriday, will be overseeing all submissions in the special channel, and will be in charge of selecting 20 to 25 pieces of work to be included in the Humanode Genesis Collection.
These 20 to 25 NFTs will be minted as the Genesis collection!
Now, this is where it gets interesting. The 20 to 25 NFTs will be minted once, and only once, meaning only one copy of each NFT will exist. People will be able to sign up on the Sybil-resistant NFT raffle list, and gain a chance to win one of the 20 to 25 NFTs minted for the Genesis collection.
One thing to note is that for this collection, although not implemented yet,  the plan is to deploy a smart contract which will collect fees for trading the NFTs and to distribute the trading fees equally to the creators once a month.
To add to that, 2 NFTs will be winning special prizes. One, will be winning the "Best Humanode NFT" award, which will be selected by community vote. The second, will be the "Most Traded NFT" award, which will be given to the NFT that is traded the most (average number of daily trades) in the two weeks after the NFTs official minting event.
The creators of the 2 NFTs which win, will each be recieving $500 worth of HMND as a prize.

The rules of submission are as follows:
The file format is .PNG for still imagery and .MP4 for videos and animations;
Average NFT file size (let's not exceed 50 MiB);
Any aspect ratio and resolution are accepted, but preferably 1920x1080 (16:9), 2100x900 (7:3), or square (1:1);
Try to avoid transparent pixels;
For videos and animations, any frame rate is accepted;
You can use Humanode logomark and/or wordmark in your artwork, however it is not obligatory;
Keep the work original. Do not just post randomly AI-generated images, make sure you own the copyright (as in don't rip off other people's hard work), and no "cut and paste a Humanode logomark" on a random image you ripped off the web;
One person, one submission;
The deadline for submission is 23:59 UTC Aug 29th, 2023;
If there are fewer than 20 submissions that meet the standard for being included in the Genesis collection, the deadline may be extended.
We look forward to all of your submissions and participation in the Humanode Genesis Collection contest, and look forward to all of the NFTs to be minted in the future on the Humanode Chain!
Important notice: As there will be 1 ½ to 2 weeks from the launch of the EVM mainnet to the closing of this event, please note that "Genesis Collection" does not mean they will be the first NFTs minted on Humanode EVM. They will be part of the first "Official Humanode Collection". As hinted in the "Genesis Title", more official Humanode NFT collections will be planned for the future.

Disclaimer: In the case your artwork is selected to be in the Humanode Genesis NFT Collection, the creators submitting the artwork agree that the copyright of the artwork will be transferred to Humanode for the purpose of minting the NFT to be included in the Genesis collection. By entering this content (e.g., photo or video), You understand and agree that Humanode and anyone acting on behalf of Humanode or its respective licensees, successors, and assigns, shall have the right, where permitted by law, to print, publish, broadcast, distribute, and use in any media now known or hereafter developed, in perpetuity and throughout the World, without limitation, your submitted artwork and name provided for news, publicity, information, trade, advertising, public relations, and promotional purposes without any further compensation, notice, review, or consent for purposes commercial or otherwise. By entering this content, you represent and warrant that your entry is an original work of authorship, and does not violate any third party's proprietary or intellectual property rights. If your entry infringes upon the intellectual property right of another, you will be disqualified at the sole discretion of Humanode. If the content of your entry is claimed to constitute infringement of any proprietary or intellectual proprietary rights of any third party, you shall, at your sole expense, defend or settle against such claims. You shall indemnify, defend, and hold harmless Humanode from and against any suit, proceeding, claims, liability, loss, damage, costs or expense, which Humanode may incur, suffer, or be required to pay arising out of such infringement or suspected infringement of any third party's right.
Limitation of Liability: By entering the Contest you agree to release and hold harmless Humanode and its team members from any liability, illness, injury, death, loss, litigation, claim or damage that may occur, directly or indirectly, whether caused by negligence or not, from (i) such entrant's participation in the Contest and/or his/her acceptance, possession, use, or misuse of any prize or any portion thereof; (ii) unauthorized human intervention in any part of the Contest; (iii) electronic or human error in the administration of the Contest or the processing of entries; (iv) technical errors of any kind, including but not limited to the malfunction of any computer, cable, network, hardware, or software, or other mechanical equipment; (v) the unavailability or inaccessibility of any transmissions, telephone, or Internet service.
Acceptance of Rules: By participating in the Contest, You have affirmatively reviewed, accepted, and agreed to all of the Official Rules, Terms and Conditions.