[Humanode Special Interview Series]: Max, project manager at Humanode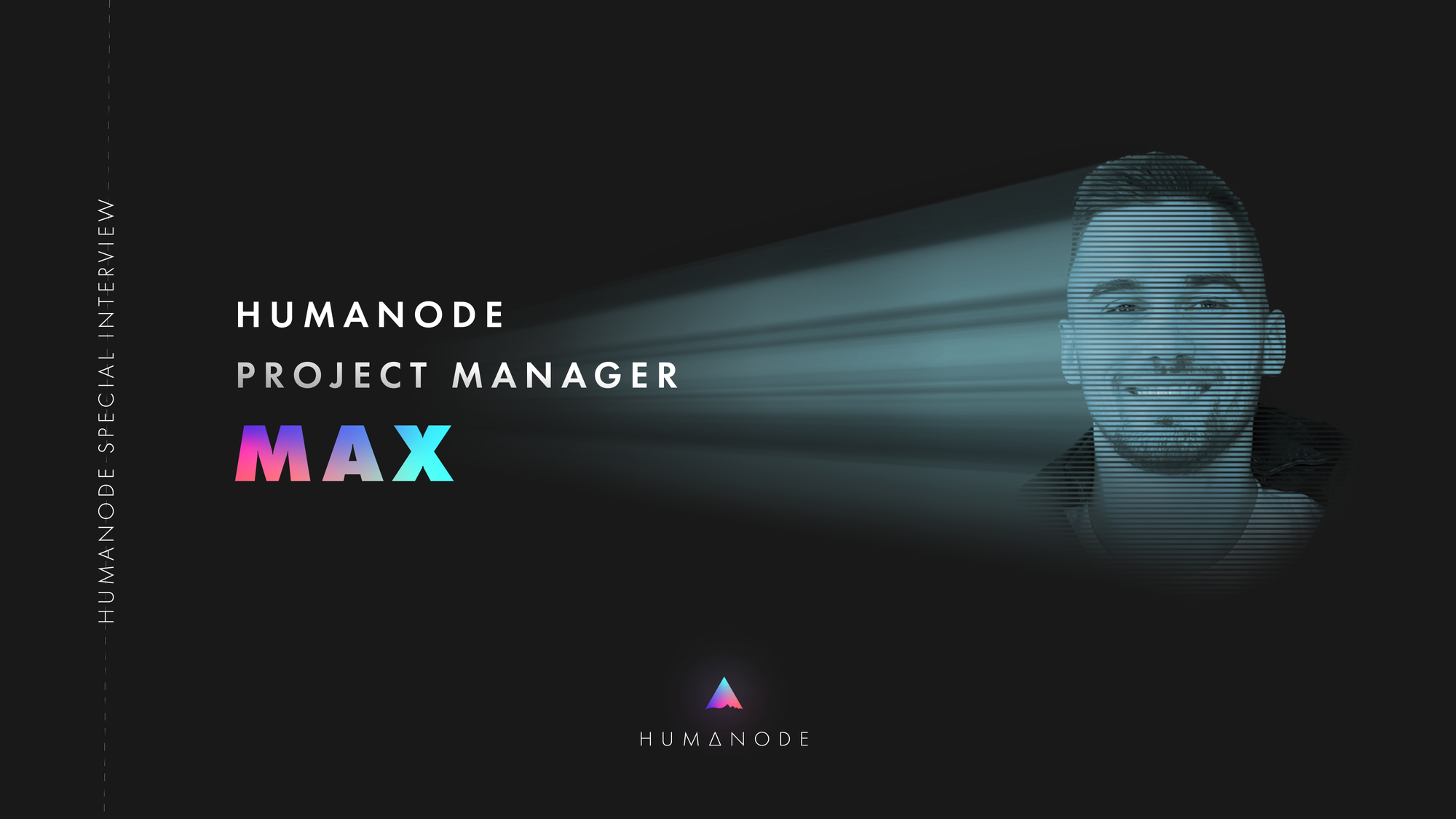 Hello, Max. Tell us a little about yourself. Where are you from, and what is your history?
Hi there! My name is Max, I'm from Kyiv, Ukraine. I graduated from the Military Institute of Taras Shevchenko National University of Kyiv and served in the Army, and then later on in the Security Service of Ukraine.
What is your professional background?
As already mentioned I was originally a military officer, but at some point when I was 24, I decided to change my career and fell in love with IT where I started from the ground up as a Junior Project Manager. I started my career in software development outsourcing as a COO and then established my own software development company.

Does your army background help you in your work?
Yes, it definitely does. I would say that in most cases it helps me not to be afraid of responsibility and taking actions. In my professional career, both in the army and in civilian life, I have acquired a wide range of experiences, but the main skill that I've learned was leadership.

Also, my army background helps me value what I have now.

How did you discover Humanode, and what got you interested?
While growing my own company, I reached the point where I was not really needed to be in the operations full time anymore, and with the free time that I had it was clear to me that I needed to find some interesting project to develop myself further. I started looking for senior openings, but everything was pretty boring and well-known to me, but then I noticed a Humanode job post. The general idea that was described in the job description intrigued me and I started to review their website and white papers trying to understand what's the purpose and goal of the product. After an hour of reading, inspired by their ambitions, I submitted my candidacy to Humanode.
What is your role at Humanode?
Being a Project Manager at Humanode, my role is to coordinate all departments and working streams to follow the same direction and successfully deliver our products to market with respect to quality and roadmap.
What challenges do you face?
The biggest challenge that I was facing at the beginning and a bit facing now is a lack of in-depth blockchain development knowledge, consensus mechanisms, and its aspects but our founders, lead developer, and the dev team help me with everything I need to learn making my company journey amazing.

What do you like the most about the project?
The most exciting thing about the project is it's general-purpose - to create an equal and purely decentralized system that is impossible to monopolize. In my opinion, this is something our society was dreaming about but never achieved.

Other than that, the complexity of the project and different use cases that appear while the product develops, make Humanode a great place to grow your skills in different areas and domains, exactly what I was looking for.

What is your favorite use case?
I'd say that there is no particular use case that I can take as my favourite. All of our use cases are helpful and what excites me the most is the variety of use cases and that they are both helping others and our product at the same time.
How do you envision Humanode will evolve in the next few years?
I'm envisioning a big success for Humanode. We will definitely become the biggest blockchain network with the best and justified governance system across all other networks.

Any thoughts on the Humanode's governance system?
In my opinion, the main benefit and power of Humanode's governance is the equality of every human node that Vortex guarantees. Also, the way human nodes can grow and influence more serious decisions within the system makes it much more attractive to enthusiasts.
Could you please describe the project in three words?
Real Social Justice.
Outside of Humanode, what is your favorite thing to do?
Sport has been with me all my life long and it is a part of my day-to-day life. I'm practicing different spiritual practices like meditation, holotropic breathing, and standing on nails. These hobbies help me keep focused, relaxed and calm. And healthy of course. This year I'm going to live in Bali for a bit and try surfing and filming with a drone.

Spiritual practices sound interesting. Could you tell us more about this?
Nowadays our brain is affected by a great amount of data that we process every day. Social media, streaming services, and of course our work, they all kick our brain under the pressure of thoughts and ideas that influence our neural system. Spiritual practices like meditation help us to clean the brain from all thoughts and get us back to the current moment. Basically, all spiritual practices are helping you to experience what life in a moment means.
What is your favourite book?
I have three favourite books that helped me to grow and understand something:
Sapiens: A brief history of humankind - Yuval Noah Harari
Everything is negotiable - Gavin Kennedy
Thinking, Fast and Slow - Daniel Kahneman
What are your goals in life?
My goal in life is to create and develop different projects that are driven by my soul and personal will through getting full economical independence so that this aspect doesn't influence my decisions and ambitions. I believe that financial pressure is a major factor that prevents people from discovering their own happiness and purpose in life.
Anything you would like to say to the community and the testnet human nodes?

Being with Humanode is one of the smartest and strategic decisions that you can make in your life. The product is driven by professionals who care about the community and the goal to build a real decentralized network with justified governance that gives equality to every participant. I'm happy to be a part of this history and I call everyone to join and be with us! Let's create real decentralization together!