Humanode Token Public Offering Wave 1 Launches on Tokensoft on October 7, 2022!
TL;DR The public token sale commences at 14:00 UTC on October 7th, 2022. Public sale participation guide is published.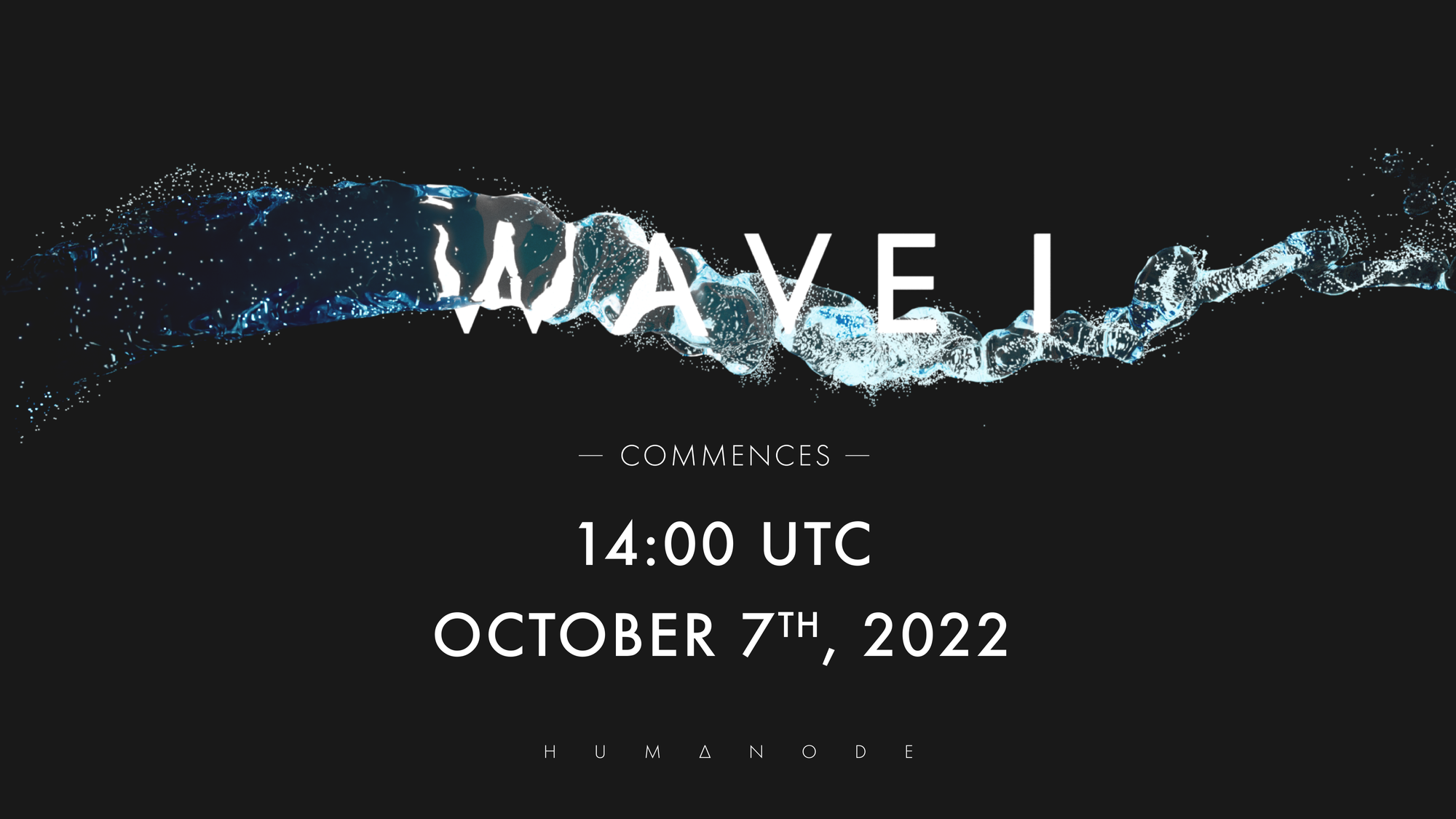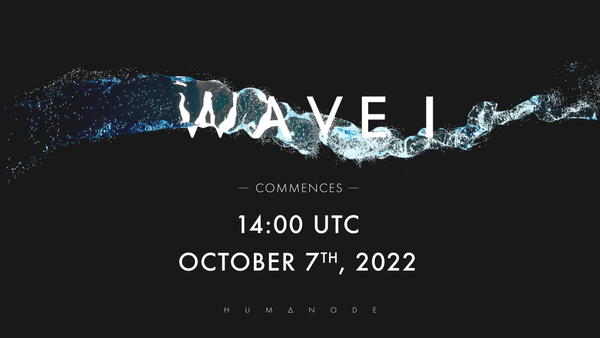 We are thrilled to announce that Humanode Public Offering Wave 1 will be launched on Tokensoft at 14:00 UTC on 7th October 2022.
With the wonderful responses from the community, Humanode is rapidly growing and expanding into a successful network. Over the past year, we have successfully tested 4 beta versions where 10k+ unique users participated by launching a node and becoming validators. We are now preparing to launch Mainnet in Q4 2022. Moreover, the public token offering also represents a significant milestone in Humanode's roadmap. By allowing community members to invest in the $HMND token, they will have a stake in this game-changing project along with private investors.
The public offering has aroused a great interest in the community resulting in thousands of users registering in the whitelist. Even though the whitelist registration for Wave 1 has closed weeks ago but you can still register for Wave 2 and Wave 3. To apply for whitelisting and know more about Humanode Tokenomics click here.
Public Offering Timeline
Humanode token offering will commence on 7th October with Wave 1 and continue till the last week of October with Wave 2 and 3 starting on 12th October and 18th October respectively.
Here's a breakdown of every Wave so that you can easily find which wave is suitable for you.
Wave 1- For Validators and Researchers

This wave is for people who participated in Humanode Testnets 1,2, and 3 as validators before the specified date and web 3 researchers. Like all other waves, it has 3 options which you can choose:
Option 1 - No lockup period the tokens will be available for the claim at TGE.
Option 2 - 30% will unlock at TGE and for the rest of the tokens 6 months lockup period with 3 months cliff and 3 months vesting period.
Option 3 - 20% will unlock at TGE and for the rest of the tokens 12 months lockup period with 6 months cliff and 6 months vesting period.
Submission for wave 1 has already closed.
Wave 2 - For Broader Communities and Friends
People who have
Participated in Humanode contests since the start and will be able to participate in this wave
Members of friendly communities like LobsterDAO, Aragon, GitcoinDAO, Proof of Humanity, and BanklessDAO will be able to participate in this wave.
Active community members can also participate by showing some support to Humanode.
People in this wave will also have all three options to choose from. It's just that the first wave will happen first and we move on to waves 2 and 3 respectively.
To participate in wave 2 click this link:
Wave 2: https://link.humanode.io/public-sale-whitelist/wave-2
Wave 3 - Public
Everyone else who isn't in waves 1 and 2 can get into wave 3 without any hassle.
Wave 3 will also have all three options.
To participate in Wave 3 click this link:
Wave 3: https://link.humanode.io/public-sale-whitelist/wave-3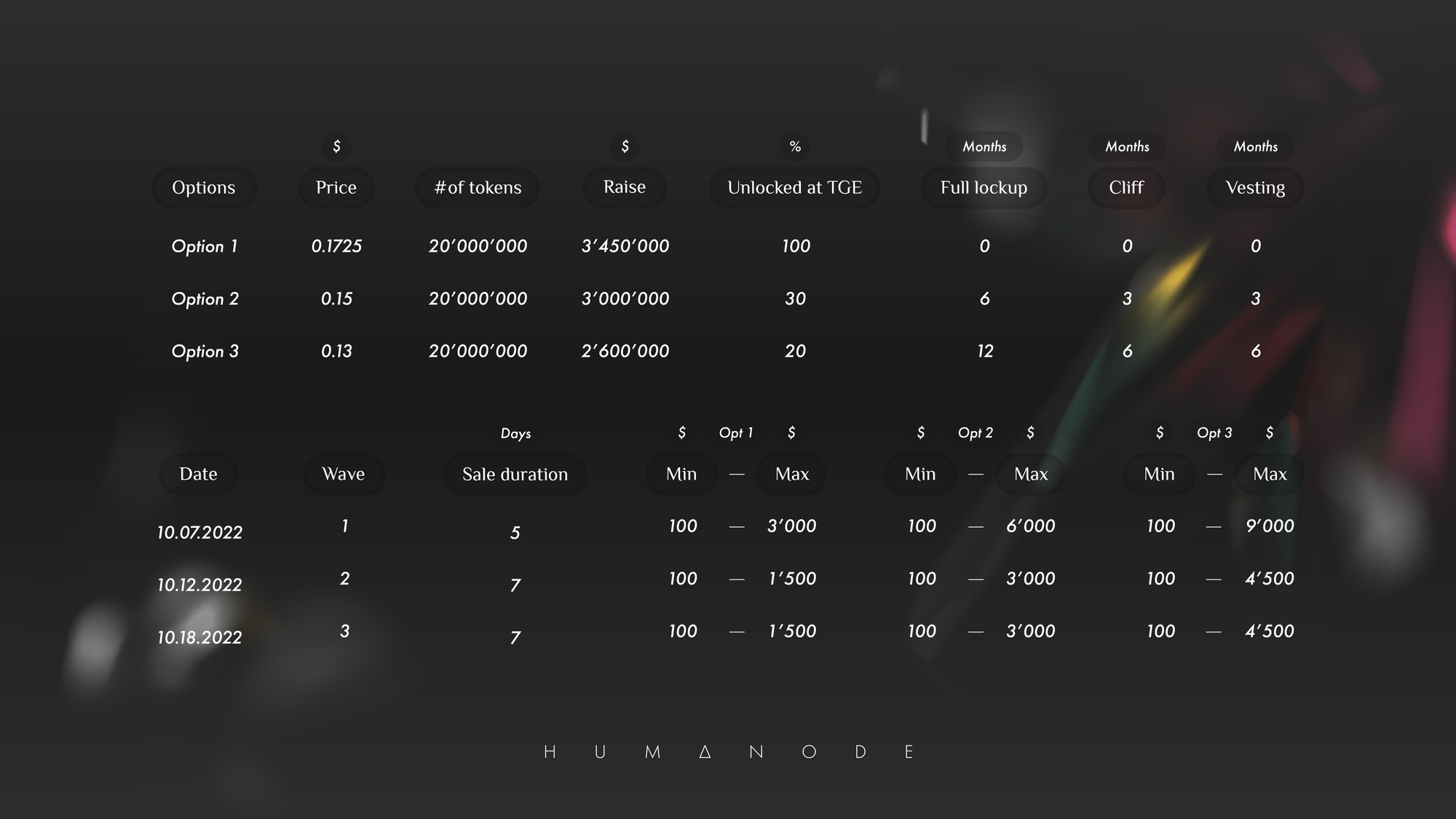 To help people participating in the Public offering and accumulating $HMND tokens, we have created this guide:
        Humanode Token Public Offering Guide
This guide will help you prepare your wallet and take part in the event without any hurdles.
About Humanode
Humanode is the first crypto-biometric network where one human = one node = one vote, bringing Sybil resistance and innovative governance models to the crypto industry using a biometric authority consensus model, auditable pseudonymous biometric technology, and liveness detection.  Built as an EVM Compatible Substrate chain. The direct biometric service allows NFT projects, DAOs, GameFi, metaverse, and other Dapps to integrate and enable unique online identities.