Impossible Finance deploys on Humanode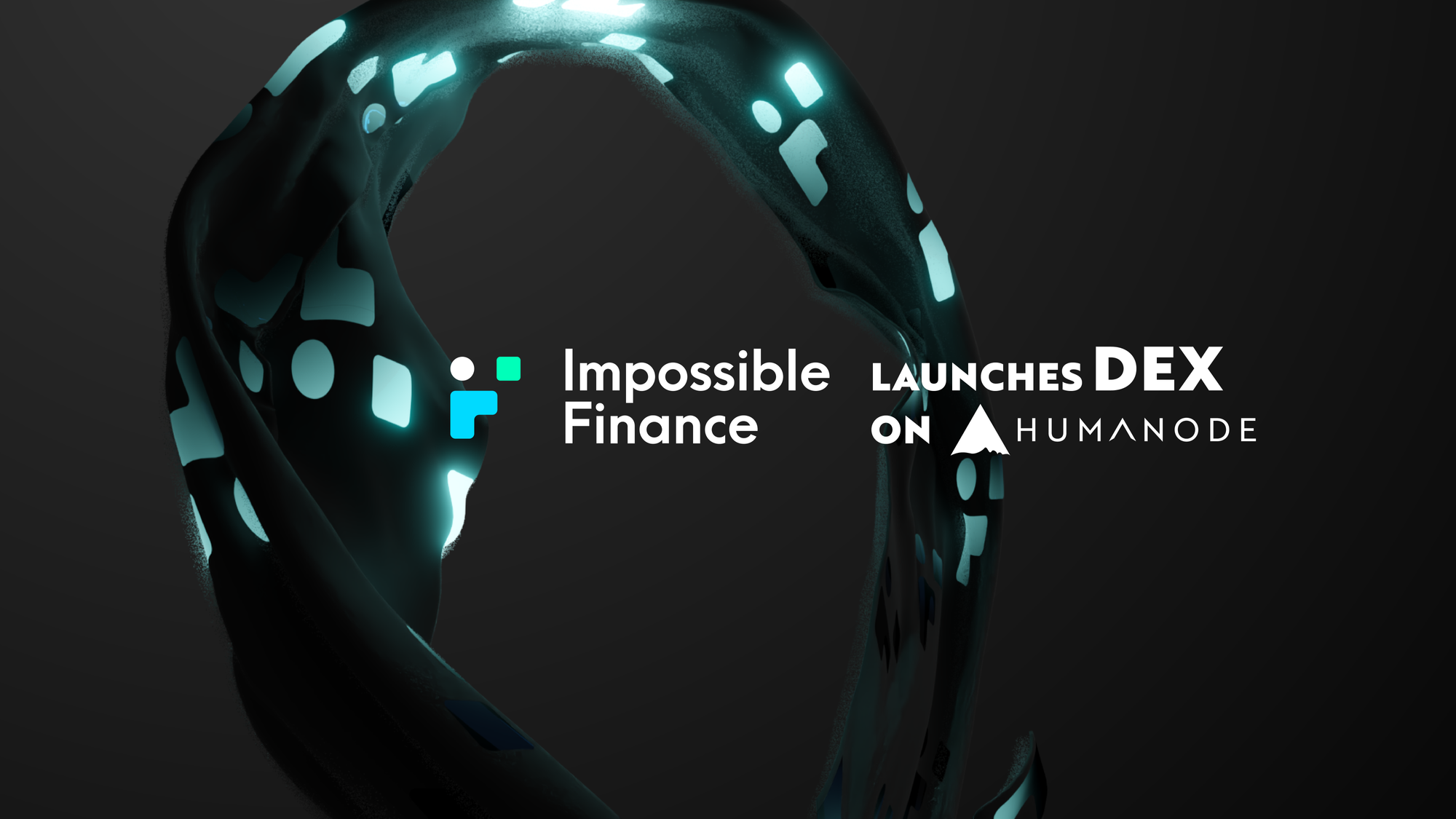 After successfully implementing cross-chain bridging to Humanode, we are thrilled to announce that Impossible Finance (IF) deploys on Humanode, a stride into an enriched DeFi ecosystem. This deployment isn't just a collaboration; it's an open invitation to a realm of private Sybil-resistance for DeFi developers and users alike.
Impossible Finance committed to decentralization, curation, and fairness, has carved a notable mark in the DeFi landscape. The platform's aspirations to stretch its wings into the decentralized ecosystem have found a companion in Humanode as it is based on the principle 1 Human = 1 Node. Humanode's full Ethereum compatibility allows Impossible Finance to leverage its Solidity-based implementations for expansion.
The core element of this integration is to provide a robust DEX platform for users to trade and swap tokens and provide liquidity on IF.
In addition to that developers can launch and sustain their projects within the Humanode ecosystem. Teams and developers interested in building on Humanode can now create liquidity pools on IF.
This integration will allow users to benefit through a much smoother interaction with the IF app to provide liquidity. And new projects in the Humanode ecosystem will be able to create liquidity pools.
Moreover, once the liquidity pools go live on IF, swapping tokens on the Humanode chain and providing liquidity will be much more user-friendly. Additionally, this integration will also serve as a starting point for Humanode's Nonlinear LP staking.
The journey has commenced, and as the realms of Humanode and Impossible Finance intertwine, we invite curious minds, dreamers, and doers to partake in this exciting venture. Visit the Impossible Finance app to explore its functionalities like swapping and creating liquidity pools and providing decentralized liquidity on the Humanode chain.
About Impossible Finance
Impossible Finance is a multi-chain incubator, launchpad, and swap platform led by Ex-Binance & DeFi veterans. With extensive support from key leaders in the crypto industry, Impossible Finance simplifies DeFi for users to enjoy fairer investing, cheaper trading, and better yields.
About Humanode
Humanode is the first cryptobiometric network that provides Sybil resistance to web3 projects using private facial recognition. It can prove that one person has only one address or one account in a certain context. With no KYC needed or personally identifiable information collected, the process takes around 1 minute. Humanode is an EVM-compatible Layer-1 based on one person = one node = one vote principle.