Lamas Finance integrates Humanode BotBasher for Sybil resistant Whitelisting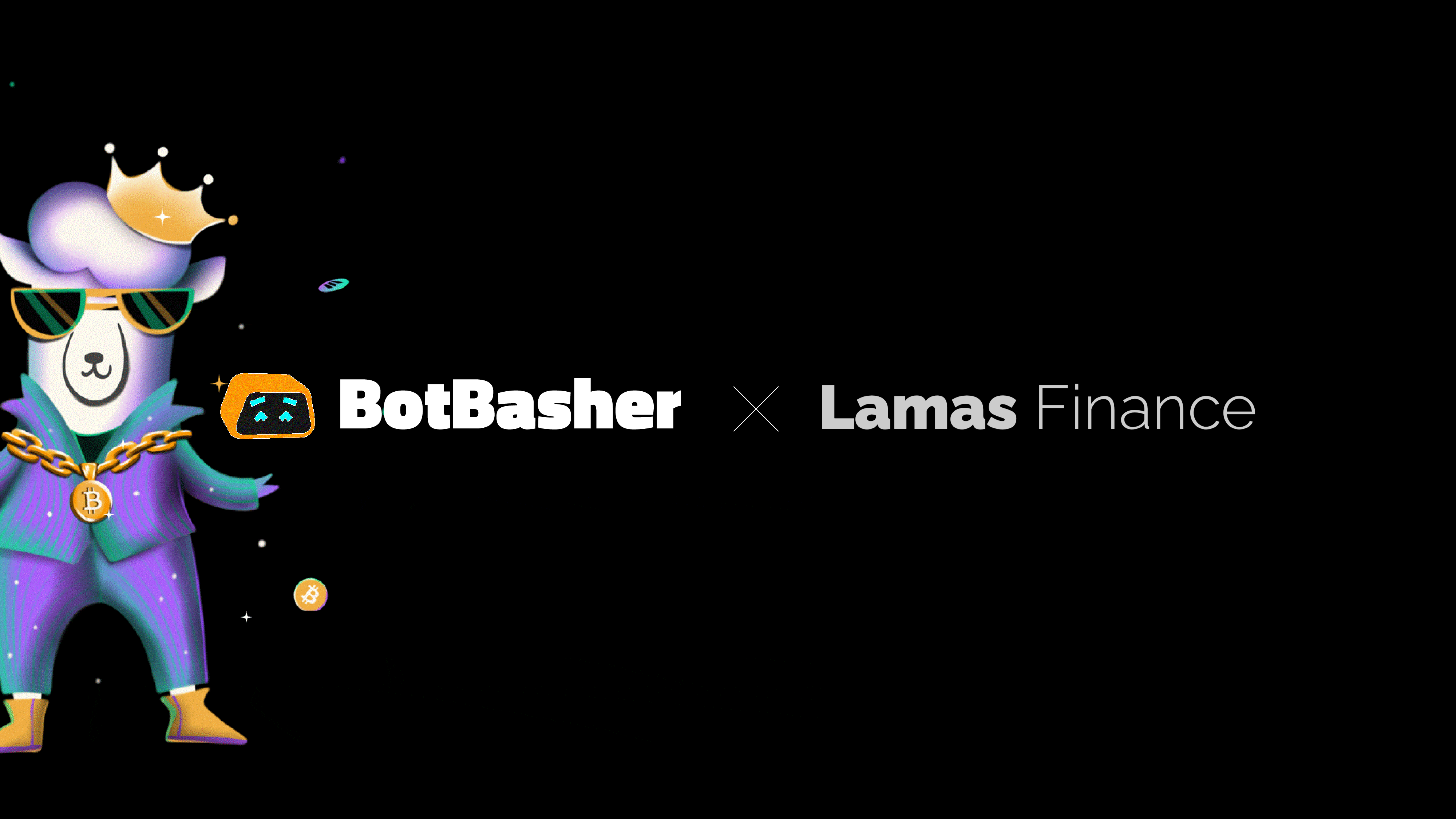 In the bustling corridors of the Web3 world, it's challenging to ensure that real human participants don't get lost among automated bots and multi-account users aka Sybil farmers. This challenge becomes especially pronounced during key events like whitelisting for public sales. Lamas Finance, a beacon of innovation in the DApp game hub on the Solana blockchain, is changing this narrative, ensuring that their upcoming public sale represents the model of genuine human participation without asking for personally identifiable information through lengthy KYC processes.
And yes, you guessed it right! Lamas Finance has chosen Humanode's BotBasher for this critical task. But before diving into the intricacies of this integration, let's familiarize ourselves with Lamas Finance.
Lamas Finance serves as a true-DApp-game hub built on Solana. The platform focuses on delivering blockchain gaming experiences and also acts as an access point to key DeFi functionalities. They host various games such as Price Prediction, Up or Down, Jackpot Lottery, and Lucky Spinner. All these activities are driven by their native utility token, LMF.
Unlike the traditional, often cumbersome, methods of ensuring participants whitelisted for public sale are real unique humans, Lamas Finance has embraced Humanode's BotBasher.
The journey for a prospective participant in Lamas Finance's public sale is a two-step process, each more mesmerizing than the last. The first step? Securing the "Whitelist" role. This isn't handed out freely; participants can earn it by actively engaging in Lamas Finance's ongoing campaigns on TaskOn and Zealy. This role is more than just a badge – it's a testament to a user's genuine interest in being part of the Lamas community and their upcoming public sale. On Zealy, users must reach level 7 to acquire the role, a feat already achieved by 300 individuals. Additionally, 50 fortunate participants in the TaskOn campaign will be granted the Whitelist role.
But having the "Whitelist" role doesn't guarantee immediate access; there's another verification level to undergo before entering the private channel.
Enter BotBasher responsible for verifying the authenticity and uniqueness of the participants. To gain access, participants need to confirm their authenticity. Instead of traditional KYC procedures, BotBasher requires a 15-second confidential facial scan using Humanode cryptobiometric technology. Once completed, participants receive the "Verified Human" badge.
Here's how you can get the "Human Verified" role in Lamas Finance's Discord server:
Click on the server name, "Lamas Finance".
Navigate to "Linked Roles."
Select "Human-Verified."
Proceed by following the on-screen instructions to complete your identity verification using a facial scan (Note: No documents are needed).
Once done, the "Human-Verified" role will be auto-assigned to you upon successful verification.
With both the "Whitelist" and "Verified Human" badges, participants get access to a private discord channel where they can submit their Solana-based wallet addresses, paving their path in what promises to be a landmark public sale in the dApp gaming universe. The submission deadline for the wallet addresses is 11 UTC, October 21st.
Lamas Finance, with Humanode's BotBasher, aims to prioritize real human interactions in the digital world. In a world filled with noise, Lamas Finance ensures that real voices, real supporters, and real participants don't just get a seat at the table - they get the best one.