Liveness detection solutions, a comparison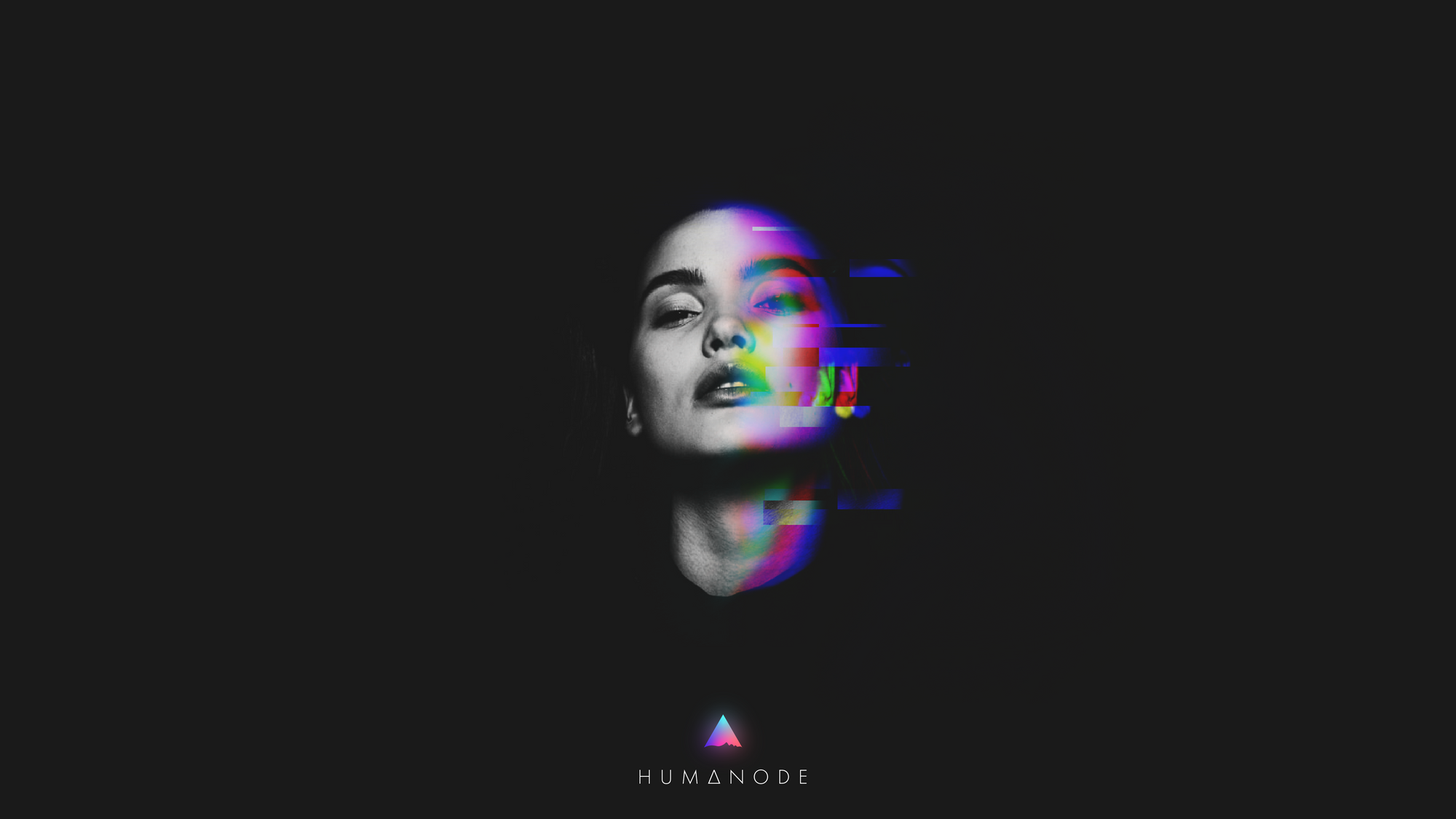 What is liveness detection?
Biometrics as a technology for identifying a person based on the measurement and statistical analysis of its unique physical or behavioral characteristics is a phenomenon of high importance in modern society. It is a key to anchoring digital identity, heightened by the need for large-scale identity management systems. Experts argue that growth trends in mobile identity verification and remote onboarding will be sustained due to the recent pandemic spread which leads to the e-passport and health-passport markets explosion. Therefore, at this time, such a technique that ensures that the biometric sample is submitted from a real live person, a substantial security feature that mitigates the vulnerability of biometric systems to spoofing attacks, becomes especially relevant. This particular technique is called liveness detection. Biometric liveness refers to the use of computer vision technology to detect the actual presence of a living user, rather than a representation such as a photograph or a mask, video or screen, a fake silicon fingerprint or other spoof artifacts, etc.
Liveness detection is typically associated with facial recognition, however, it can also be applied to finger and palm biometrics, to voice recognition to distinguish present speakers from audio recordings and AI voices, and even to liveness through EEG wearables. From the list of companies that utilize liveness detection technology (check them out below), we see that the majority of them specializes in facial liveness in troth (e.g., 3D face matching from FaceTec or SVORT, and iDenfy; passive facial liveness detection from ID R&D and Innovatrics). A small number of companies provide finger or palm biometric liveness (e.g. touchless technique from IDENTY, fingerprint software from Precise Biometrics), voice recognition (e.g. Liopa's VSR technology checks if digits are spoken correctly and thus determines if a real 'live' person is present). Unique solutions are developed by AuthMe, which specializes in heartbeat liveness detection, and Nymi, which wearables utilize fingerprint for authentication and heartbeat for liveness detection.
Facial liveness detection testing issues
There is no consensus on the gradation and classification of attacks on facial liveness detection systems and their testing methodologies. Today, the NIST/NVLAP/iBeta lab tests are available for only the first two levels of attacks. Conceptualized by FaceTec researchers, PAD Level 3 and Levels 4 & 5 bypasses are missing from the ISO 30107-3 standard and, therefore, all associated lab testing, and only their Spoof Bounty Program can currently address them. In this article, we will adhere to the classification proposed by FaceTec researchers.
Depending on the artifact type, there are three levels of PAD (Presentation Attack Detection) attacks:
Level 1: Hi-Res digital photos, HD videos, and paper masks.
Level 2: Commercially available lifelike dolls, latex & silicone 3D masks.
Level 3 includes ultra-realistic artifacts like 3D masks, and wax heads.
Furthermore, depending on the bypass type, FaceTec researchers identify Level 4 & 5 biometric template tampering, and virtual-camera & video injection attacks:
Level 4: Decrypt & edit the contents of a 3D FaceMap™ to contain synthetic data not collected from the session, have the server process and respond with 'Liveness Success'.
Level 5: Take over the camera feed & inject previously captured video frames or a deepfake puppet that results in the FaceTec AI responding with 'Liveness Success'.
Many following projects are NIST/NVLAP lab-certified PAD Level 1 & 2,  iBeta Level 1 & 2 compliant (Acuant, ID R&D, IDEMIA, Innovatrics, OCR Labs, etc). Also, there is a number of FaceTec 3D liveness vendors — biometric companies which utilize FaceTec's 3D liveness detection technology (Authenteq, Anyline, Idenfy, Jumio, Onfido, Passbase, Yoti, etc).
Check out a more detailed list of liveness detection providers and their technologies below.
Comparison of liveness detection providers
Acuant's identity platform provides complete identity verification. Powered by AI for the highest speed and accuracy, omnichannel products enable seamless customer experiences to increase conversions in the digital economy. Acuant allows businesses to establish trust via identity proofing from any location in seconds.
Acuant utilizes machine learning and biometrics to automate the verification process and offer solutions that are NIST tested and iBeta compliant with Presentation Attack Detection (PAD) Level 1 & 2 awards. One-to-One biometric facial matching with a liveness test determines the genuine presence of a live person by matching the image extracted from an ID to a selfie.
Acuant's FaceID integrates seamlessly with all Acuant solutions, such as document authentication, for fast and easy multi-factor authentication. Acuant FaceID uses token validation & encryption. No data or images stored. Read the Acuant FaceID Privacy Statement here.
Latest news:
ALiCE is an identity verification solution that allows users to register online quickly, automatically and securely. ALiCE helps companies to solve the problems of remote user onboarding in an unassisted and safe way. ALiCE meets the industry standards for fraud prevention and offers compliance with CCPA, GDPR, SOC and WCAAG for customers' privacy protection.
ALiCE technology matches the ID photo to a selfie and performs active and passive liveness detection.
Unfortunately, there is not much information about the product. You can book a demo here.
No news in 2021.
Ariadnext is one of the digital identification services' providers. By providing fully automated solutions based on AI, Ariadnext offers companies and governments the opportunity to instantly build trusting relationships with their consumers and citizens. These solutions enable them to meet regulatory challenges and anti-fraud requirements while focusing on customer experience and digital transformation.
Ariadnext has a FIDO accreditation for the certification of biometric components.
The user needs to perform challenges requested by the solution during a video stream and Ariadnext's liveness detection solution is based on movement analysis between two automated picture shots. Project's API makes multiple comparisons between the video and the extracted photo from the identity document.
Latest news:
AuthMe is providing identity authentication solutions that leverage facial recognition and passive liveness detection to detect AI-powered fraud attacks such as deepfake. Additionally, combining its biometric ID reading technology, AuthMe solution allows enterprises to onboard customers safer, faster, and simpler. Not only could it be used in the KYC process, but also in any scenario that requires the customer's real identity. The whole authentication process can be completed with only three steps and within three minutes.
AuthMe offers the following variations of passive liveness detection:
Heartbeat detection
RGBD detection
Texture detection
As well as the service provides dynamic liveness detection:
Randomly assigned action detection
AuthMe meets the industry standards and offers compliance with ISO/IEC 14443 and ICAO Doc 9303. Applicable devices for the AuthMe liveness detection technology are quite common, such as Androids with NFC, or iPhones 6s + (with iOS 13).
Latest news:
Basis ID is an identity verification, customer onboarding and KYC data management platform built to solve the challenges of the business tasks for KYC and AML. Basis ID mostly specializes in providing customised solutions built to fit and serve the client. 'Fuzzy matching' search capability allows users to optimize for the reduction of false-positives or coverage in-line with the risk-based approach.
Basis ID liveness check includes motion capture and deep fake detection:
500 video frames biometric and liveness analysis
3D face modelling for motion, rotation and blinking analysis
Facial expressions analysis
Comparison with the identity document
Basis ID provides a free demo. You can try the Basis product for 7 days.
Latest news:
BioID is a pioneer and one of the leading players in software-based face liveness detection in biometrics. It leverages more than 20 years of experience in biometrics. Their patented presentation attack detection enables KYC identity verification for customers worldwide.
BioID offers biometrics as a service with ISO/IEC 30107 compliant liveness detection. Its software-based authentication and anti-spoofing technology enable a seamless user experience, requiring two selfies only.
How BioID liveness check works:
They capture 2 face images with any standard camera and check for changes and natural motion. A 3D face moves differently than a 2D photo, and the motion-analysis algorithms detect this difference.
They detect video replays and other copies like an avatar with a special texture-based algorithm that knows when a recaptured version of a person is presented instead of a real person.
AI is leveraged through powerful DCNNs (deep convolutional neural networks) and enables them to detect presentation attacks like 3D masks, videos, etc.
Optionally, they can guide the user to turn their head a certain way and verify that the head was turned in the specified direction (challenge-response liveness check).
Any standard 2D camera can be used to determine the legitimate user's presence in real time. BioID's authentication service is GDPR compliant and ensures privacy by design.
Latest news:
BixeLab empowers organisations to provide a trusted biometric and identity experience. Its comprehensive testing provides confidence and assurance where biometric technologies are used to verify identities to improve social, technological and economic outcomes.
BixeLab is Australia's only NIST applicant laboratory, it rigorously tests the systems to nationally and internationally recognized biometrics standards. It provides experienced and independent testing services for face, fingerprint, iris, voice, as well as for multiple modalities with focus on presentation attack detection and liveness technology. Furthermore, the BixeLab solution is ISO-30107 compliant.
Latest news:
Chooch AI is a Visual AI as a Service. As a complete Visual AI platform, Chooch includes an API, a dashboard and SDK. Chooch solves a fundamental problem in Visual AI, the ability to acquire visual expertise in a structured way similar to human knowledge.
Combining computer vision training with machine learning, Chooch offers facial authentication with liveness detection.
How it works:
When Chooch AI is trained to recognize a face, with as little as one image, it creates an undecryptable piece of math known as a hash. That unique number represents the 512 biometric features which the Chooch AI facial recognition algorithm calculates, but the identity of the person cannot be reverse engineered. This keeps identities safe.
Chooch AI is performing these operations in the cloud on a network of GPUs. There are now no hardware costs to doing facial authentication with liveness detection, and it works agnostically with any camera.
The machine learning processes allow facial recognition training for 1000s of individuals in minutes. The response time is under 1 second.
A general object and facial recognition demo is available for IOS and Android.
Search for IC2.
Latest news:
Daltrey's mission is to redefine how identity is used to create safer, more secure environments. Using biometric technology, it provides organisations with an identity solution that drives security policy from a position of trust. Daltrey converges identity issuance and authentication and allows for a single, universal credential to be used across all physical and digital access scenarios.
Daltrey's liveness detection technology main features:
Continual biometric liveness detection distinguishes an image or motion mimicked by a photo or video display from a real user;
Biometric data is stored and managed by the user on the mobile device. The credentials can be updated as policies or processes change.
Latest news:
Recently, Daltrey has received an investment from the investment arm of publicly-traded cybersecurity company Tesserent, which could grow with incentives and options to AU$11.7 million (approximately US$8.7 million), according to CRN Australia.
Founded in 2013, FaceTec is one of the world leaders in 3D face liveness & matching software. As the only technology backed by a persistent spoof bounty program and NIST/iBeta certified liveness detection, FaceTec is the global service with millions of users on six continents in financial services, border security, transportation, blockchain, e-voting, social networks, online dating and more.
FaceTec's patented, industry-leading 3D face authentication software anchors digital identity, creating a chain of trust from user onboarding to ongoing authentication on all modern smart devices and webcams. FaceTec's 3D FaceMaps make trusted, remote identity verification possible. FaceTec pioneered commercially viable liveness detection and is the face authenticator to attain Level 1 & Level 2 Certifications in NIST/NVLAP-certified Presentation Attack Detection (PAD) tests. FaceTec also provides an easy to use IDV Dashboard to manage the biometric authentication process, including 3D Face Matching-to-a-2D-photo-ID, document anti-tampering checks, user age estimation, duplicate checks and fraud lists, all working together to prevent identity theft and unauthorized access.
FaceTec's 3D face authentication platform features:
100% software, for all modern smartphones, tablets, and PCs with webcams
World-leading 3D Face Matching rate of 1-in-12.8 million FAR @ < 1% FRR
Patented UI generates data-rich 3D FaceMaps™ from standard 2D cameras
$100,000 Spoof Bounty Program & Levels 1&2 Certified Liveness Detection
Unshareable, unphishable 3D FaceMaps ensure trust without creating a honeypot
IDV dashboard with integrated 1-to-N de-duplication & fraudulent user lists
Highly accurate 1-in-500,000 FAR 3D FaceMap-to-2D-photo-ID matching
Integrated anonymous age estimation and age checks
Fast, intuitive interface with 98-99% first-time-user success rates
Developers can download the FaceTec demo app directly from FaceEec.com for iOS, Android and any webcam-enabled browser, and the developer SDKs are available free at dev.facetec.com.
Check out FaceTec's Whitepaper.
Latest news:
ID R&D combines extensive R&D capabilities with advances in AI to deliver superior voice biometrics and passive voice and face liveness detection software. ID R&D is ISO 27001 compliant with controls in place for code quality and risk mitigation.
IDLive™ Face - Passive facial liveness detection:
Prevent spoofing attacks with the world's first single image, passive facial liveness detection product and the only one that is iBeta Level 1 and 2 ISO 30107-3 Presentation Attack Detection (PAD) compliant. IDLive Face relies on the same selfie image used for face biometric matching, improving security while adding zero friction to authentication and digital onboarding processes. The product is used to process millions of monthly transactions for customers worldwide.
Single image, passive facial liveness detection. Passive UX – no action required;
Cross channel input: mobile, web, stand-alone devices;
iBeta Level 1 and 2 ISO 30107-3 Presentation Attack Detection (PAD) compliant.
IDVoice™ - Speaker recognition software:
ID R&D delivers superior voice biometric accuracy in a variety of environments. ID R&D's latest embedded algorithms achieve 0.01% False Accept Rate with a False Reject Rate less than 5%. Built on the latest AI advancements and algorithms, IDVoice integrates with contact centers, mobile and web apps, standalone devices, messaging platforms, chatbots, and chips. ID R&D also provides the world's highest rated voice liveness product for anti-spoofing.
Latest news:
IDEMIA is one of the global leaders in Augmented Identity. It provides a trusted environment enabling citizens and consumers alike to perform their daily critical activities (such as pay, connect and travel), in the physical as well as digital space. With close to 15,000 employees around the world, IDEMIA serves clients in 180 countries.
IDEMIA's liveness detection technology is available through the SmartBio® and WebBioServer® SDKs, and is part of the company's innovative digital identity platform. Liveness detection technology is included to provide multi-channel identity verification solutions for customers via Android and iOS mobile apps, or web browsers.
The platform is a powerful solution for enterprises and service providers to identify, manage, and authenticate digital identities in a secure, trusted, and convenient way.
IDEMIA's liveness detection technology has Level 1 and Level 2 compliance by iBeta, an independent third-party tester, in accordance with the ISO/IEC 30107-3 standards. Attack presentation classification error rate (APCER) of 0%.
Latest news:
IDENTY delivers multi-factor authentication based on certified high performance touchless biometrics with liveness detection for mobile phones and computers with standard cameras. It does it so that liveness is ensured all around the remote authentication journey, while making usability a differentiation. IDENTY Touchless ID is a global provider of custom certified ID enrollment and verification solutions for enterprise and government.
Touchless face biometric with liveness:
Face AI is a mobile SDK that runs on mobile platforms Android and iOS.
It is based on Touchless ID biometric interface and only requires a low end camera to capture the user's face.
The software library is optimized for size and speed and can be easily integrated into existing mobile apps to enhance and offer multi-factor biometrics authentication.
Face AI delivers best in class balance between false accept and false reject rates, typical of face biometrics.
The output face images are compatible with existing face biometric standards (e.g. ISO).
Alongside touchless face biometric with liveness IDENTY provides:
Touchless fingerprint biometric for all 10 fingers with liveness
Touchless palm biometric with liveness
Multi-factor identity assertion platform
No news in 2021.

Innovatrics is an EU-based provider of multimodal biometric solutions. Their algorithms consistently rank among the fastest and most accurate in fingerprint and face recognition. For over 16 years, Innovatrics has partnered with all types of organizations to build trusted and flexible biometric identification solutions.
Innovatrics' SmartFace is a scalable facial recognition platform. The passive liveness check can run completely on a user's device without any data exchange with the server and a 1-second response time. The project is among the first ones from a handful of companies to offer such technology fully offline with iBeta Level 2 compliance.
Latest news:
iProov is a fast-growing global technology provider and one of the world leaders in delivering Genuine Presence Assurance to organizations around the world. Genuine Presence Assurance is the way to verify that an online user is the right person, a real person, and, critically, that they are authenticating right now – not an imposter or a criminal gang or a machine-driven cyber-attack. Established in 2012, iProov has offices in London, Maryland and Singapore.
Genuine Presence Assurance with iProov: iProov technology allows organizations to confirm that an individual is the right person, a real person, and authenticating right now – and not a deepfake.
Basic Face Verifier: Basic Face Verifier uses Liveness Assurance technology instead of Genuine Presence to confirm an individual is the right person and provide some assurance they are a real person. With Basic Face Verifier you can authenticate a remote user's face against a pre-enrolled image. Like other liveness detection solutions, it is ideal for frequent, low-risk interactions: User completes a brief, passive facial scan.
iProov Secure Operations Centre (iSOC): The iProov Security Operations Centre (iSOC) is a multi-layered, active threat management service with a global security team, constantly monitoring and responding to attacks.
Latest news:
Liopa is a spin-out from Queen's University Belfast and the Centre for Secure Information Technologies (CSIT). It was incorporated in November 2015 and is commercialising over 10 years of research in the field of Speech and Image processing with particular focus on the fusion of Speech and Lip movements for robust speech recognition in real-world environments.
Liopa provides a fail-safe liveness check for online user authentication. Using the Visual Speech Recognition (VSR) technology, it can validate, by analysis of lip movements, whether a user correctly repeated a random sequence of digits and thus validate that a 'live' subject is present.
Robust liveness detection: User is asked to repeat on-screen sequence of digits. Liopa's VSR technology checks if digits are spoken correctly and thus determines if a 'live' person is present.
Software-based: LipSecure is software-based – no expensive sensors required. Can be deployed on-device, in the cloud or as a hybrid.
Easy application integration: Easily integrated with 3rd party Facial Recognition systems and with mobile & web applications.
Latest news:
Founded in 2013 by a group of MIT scholars, LIPS is a pioneer in 3D sensing and AI technologies, and a global  provider of industrial 3D sensing solutions. LIPSFace AC770 is a contactless 3D AI facial recognition system based on biometric authentication with advanced 3D vision liveness detection.
LIPSFace AC770 3D leverages the LIPSFace AI engine, which provides facial recognition performance with MegaFace accuracy up to 98.89 percent and LFW up to 99.83 percent, the company claims. Its 3D AI liveness detection prevents high-resolution 2D images or 3D mask-based authentication from spoofing attempts, and the ageless recognition technology continuously studies facial appearance.
Latest news:
NEC (New Zealand)
NEC has delivered world-class technology solutions and services to customers across the globe, for more than a century. For over 30 years in New Zealand, NEC has been helping to keep communities safe and secure with intelligent surveillance systems and the  biometrics identification technologies, and underpinning network and security platforms.
NEC's facial recognition software, NeoFace®, provides fast and accurate matching capability and is the most resistant to variants in aging, race, and pose angle. The anti-spoofing face recognition technology uses artificial intelligence to detect whether a subject is a real person or not. It is used in conjunction with facial recognition to detect whether someone is fraudulently impersonating another individual by, for example, wearing a prosthetic mask or presenting an inanimate photo or image. This liveness detection technology has not yet been rolled out in New Zealand, however, it is being deployed in Hong Kong and Singapore.
Nymi (Canada)
Nymi was born out of ECG research at the University of Toronto by innovators who believed that reimagining technology with a human-centric approach could seamlessly integrate people with their digital world.
Nymi enables true digital transformation while protecting the health, safety, and security of connected workers. Its workplace wearable, the Nymi Band, provides organizations with a platform to achieve zero-trust security principles and biometrics authorization with the additional ability to solve various challenges that impact productivity, compliance, health/safety, and culture.
Nymi's customers include Fortune 100 medical device manufacturers, 9 of the top 10 global pharmaceutical companies, and Fortune 500 financial services firms.
The Nymi Band Wearables: Nymi's solution utilizes fingerprint for authentication and heartbeat for liveness detection.
During initial enrollment of the Nymi Band, its fingerprint scanner will capture an image of your print that is used to generate a mathematical template based on its unique features. Your fingerprint image is discarded and the mathematical template is stored within protected memory. It never leaves the Nymi Band.
During authentication, electrocardiogram (ECG) sensors check your heartbeat to verify that the Nymi Band is being worn by the right person.
Latest news:
OCR Labs is viewed as  one of the world leaders in the digital ID verification space with patents across their various technology solutions, a history of beating larger, global competitors to numerous tenders and a 100% record of pushing proof of concepts into live integrations. The OCR team comprises engineers, mathematicians and deep learning experts and a hugely experienced customer success, operations & management team with decades of global technology and business experience. The project has offices in Australia, the UK, Turkey and more opening soon.
OCR Labs has proprietary designed and owned algorithms and a good score in both level 1 & 2 iBeta anti-spoofing certified testing.
OCR ID verification features:
No mobile app download required;
Plug-and-play integration with third party data providers to provide comprehensive data verification;
Built from the ground up to adhere to privacy and security standards;
Externally certified;
Includes functionality to allow customer support staff to guide customers through the ID Verification and Video Verification processes.
Latest news:
The USA-based biometric platform, Oz Forensics provides fast and secure identification of people, which prevents biometric and deepfake attacks using liveness detection. The solution helps to reduce the time for identification of a person up to 3 seconds, to reduce the risks of biometric attacks with an accuracy of 99.87% (Top 2 in the world according to the results of the MIT LFW test and NIST). Easy API helps to integrate within 1 day.
Oz Forensics certifications:
ISO 30107, iBeta Level 1;
MIT LFW in 2021 - the artificial intelligence algorithms recognize people with 99.87% accuracy;
NIST in 2021 Face Recognition Vendor Test - 99.9998% accuracy.
Oz Forensics liveness algorithm allows to determine the face of a living person using several algorithms and withstand spoofing attacks. Liveness algorithms resist all spoofing attacks including deepfakes, 3d-masks and 3-d heads. Outdoors, in the dark, on the move, in bright light, Oz Forensics SDK automatically detects shooting conditions (darkening, blurring, flashing) and illuminates the face in the absence of light or recommends choosing more favorable conditions for shooting.
Oz Forensics provides a convenient SDK for embedding Android / IOS / WEB.
General architecture:
Liveness Mobile\WEB SDK: for action control and video recording.
Liveness Server API: for the capture of the best shot and protect against biometry attacks.
Latest news:
Paravision is a computer vision company specializing in face recognition technology. Paravision's face recognition platform is trusted by global security device manufacturers, solution providers, systems integrators, and financial services firms to deliver frictionless experiences and comprehensive security. The only company ranked in the Top 5 globally for NIST FRVT 1:1 and 1:N. #1 in the US, UK, and Europe.
Paravision's liveness and anti-spoofing technology: ISO 30107-class, AI-based liveness and anti-spoofing, using 3D and 2D imaging to deliver robust, real-time results and an intuitive user experience.
API:
Fully integrated face recognition engine deployable on-premises, in data centers, or in the cloud via Docker Container;
Modular solutions include options for direct integration with RTSP or other standard IP camera video streams.
Latest news:
Precise is a global identification software provider, offering products with a range of applications. Precise has a world-leading team in research and development. With over 20 years of experience in developing algorithm solutions for mobile phones and smart cards, the company has expertise like few others in the industry.
Precise has three product areas; Digital Identity, Mobile and Smart Cards.
Precise BioLive™ fingerprint software is used for:
Liveness detection
Spoof or fake finger detection
Presentation attack detection
It identifies a fake fingerprint by analyzing several fundamental image differences between a live fingerprint image, and one from a spoof. It is based on over a decade of research by world leading scientists on biometric spoof mitigation and a close working relationship with Clarkson University, one of the leading authorities in biometric research, and the Center for Identity Technology Research (CITeR).
Latest news:
Saffe is a facial recognition provider based in artificial intelligence and focused on payments and secure authentications. Saffe have a very strong passive liveness detection which is able to detect a living person as well as detect a photo from a photo or video and that helps decrease fraud and increase security.
Main facts about the project and its technology:
14th place at the NIST tests and the accuracy is similar to companies like Toshiba;
Certificated from FCA (Financial Conduct Authority) in the United Kingdom;
400 Kb SDKs for Android and iOS are among the smallest on the market, allowing an excellent UX on devices from the most modest to the most advanced ones;
Saffe can be used by practically any platform (IOS, Android, web and smart POS), integrated to existent solutions with no need to develop an extra application;
6x faster than similar solutions with liveness detection;
Compliant with GDPR (Europe) and LGPD (Brazil).
Latest news:
SenseTime's smartphone solutions support intelligent terminals with face unlock, face payment, AR effects, dual-camera VR effects, smart album, portrait lighting effect, gesture recognition, and other functions.
SenseTime provides:
2D and 3D liveness detection, face matching and other functions;
Support all kinds of platform integration, from end terminals to the cloud.
SensePass Pro leverages the latest deep learning algorithm and dual IR camera liveness detection technology to perform face recognition, liveness detection and identity verification. The product is applicable to locations like door access and gateway. It works well under complicated scenarios such as strong backlight, long distance and low light environment, and it also supports accurate attendance check and guest greeting functions.
Latest news:
Shufti Pro offers AI-powered identity verification solutions including KYC, KYB, face-verification, AML screening, and touchless airport security clearance kiosk. It aims to create a secure and safe online marketplace devoid of identity theft and other fraudulent activities. It supports 3000+ ID documents and 150+ language and verifies the identity of anyone from anywhere in the world within 30-60 seconds and that too with 98.67% accuracy.
About the solution:
Shufti Pro's biometric authentication technology uses 3D liveness detection to quickly and securely authenticate users with a selfie;
While enrolling users, the selfies along with secondary proofs are saved to establish proof of identity;
Flexible API/SDK for customized verification flow to address all regulations (FINTRAC, FINCEN, FCA, MAS, etc);
GDPR-compliant protocols for the access, retention, and removal of user as well as
customer data;
SHA256-bit encryption on all devices for client data;
ISO-27001 certified Dedicated Servers within the EEA zone;
PAN Masking based on PCI DSS 3.3 standard compliance.
Quick and easy developer options to integrate with any platform.
Latest news:
Sumsub is the UK-based identity solution. Recently, the Sumsub team grew to 100 people and the company gained new big clients such as Blablacar, Flippa, Bitcoin.com, and Exness. The company released new products (e-signature, crypto AML, and chargeback protection) and was independently audited to obtain an ISO certificate. Due to its legal expertise, several regulators and banks invited Sumsub to consult on the new AML laws and deliver a masterclass on how to make KYC/AML practical and convenient for businesses and users. In 2020, Sumsub attained regulatory approval from the DACH countries that don't accept document-based verification. The company successfully onboarded BaFin-regulated HRS Group, and FINMA-regulated Parity.
'Prooface': Liveness detection software by Sumsub:
Sumsub's solution doesn't push users into performing complex and annoying actions; with SumSub, users are faced with one simple task. Slowly rotate your head in a full circle and you're done. The in-house online identity authentication technology combines an easy user flow with the strongest protection, to keep users safe against anything from paper masks with eye and mouth cutouts, to video projections on 3D heads, reverse engineering, and man-in-the-middle or replay attacks.
Latest news:
SVORT is a USA-based company which provides security solutions based on anonymous neural-biometric.
SVORT liveness detection technology:
Neither photo nor video and mask can override SVORT liveness. SVORT can be used on any ordinary web cameras for liveness detection, 3D-face map building, and emotional challenges, i.e. there is no need to buy special equipment. Security can be further increased with the cameras that have special modules. The depth tracking sensor can determine the volume of the image making photo and video spoofing almost impossible and the infrared sensor can prevent mask spoofing as it tracks the face heat map. This is possible with special AI processing developed by SVORT.
How it works:
During registration, SVORT creates the parametric 3D model of your face through rotational challenges;
The neural network learns to reconcile this 3D model with a specific key or password;
When a user passes authentication, he is invited to complete a set of random challenges with billions of possible combinations, i.e. making prediction impossible.
SVORT face anonymity technology is the main focus of the team development:
No raw photo, video or features leave the user device. No keys, images, vectors are stored anywhere. SVORT stores a neural network that learns to recognize a specific person. Vital similarity and liveness checks are performed in the Trusted Execution Environment within the Secret Network blockchain. This approach provides two unique benefits:
Neither SVORT, nor the Service that uses it has access to a person's face images. The anonymity can be verified by enclave attestation requests;
All the data is guaranteed available while the Secret Network blockchain operates.
Anonymous inheritance technology:
SVORT can assign one key to several users and establish a procedure to provide them with the access to that key. For instance, a person can add a trustee's face who will receive the access to the account after three month of inactivity or upon request that is not denied by the owner for 30 days.
SVORT operates in Fintech and Crypto industries where privacy of the users is a priority.


TECH5 (Switzerland)
TECH5 is an international technology company dedicated to the design, development, and distribution of biometrics-driven identity management solutions. Target markets include Government and Private sectors with products powering Civil ID, Private ID, Law Enforcement and others.
T5-LDS (Liveness Detection System) is a real-time anti-spoofing biometric technology based on neural networks. The system can operate in combination with T5-Face recognition technology (1:1) or as a standalone solution to determine if a detected face is a real person and the owner of the ID or a spoofing attack.
Customers can choose active or passive T5-LDS in accordance with their needs. Both systems operate in real-time.
Active T5-LDS requests the user to perform an action, such as blinking eyes or moving the head in order to detect motion. T5-LDS operates on iOS and Android mobile devices.
Passive T5-LDS operates without requesting any specific user action. An individual needs only to look into the camera. The Liveness detection system then captures and sends a photo or short video (2 seconds) of the face to the server for comparison, which provides a result in a second.
Latest news:
With features like real-time user feedback and background liveness checks, through various tests, Veriff solution can determine if a session or user is real. These checks involve analyzing photos and video (if enabled) and are conducted behind the scenes. Customers won't have to complete any additional steps for liveness detection. They can view session statuses in real time, manage multiple integrations, and automate the flow of information with webhooks in one place. Veriff Station is used by startups and enterprise clients for maximum visibility and comes with a 30-day free trial for all future partners.
Veriff technology is compliant with CCPA, GDPR, SOC2 type II, and WCAG Accessibility Guidelines. Company has over 230 employees and serves over 190 countries.
Latest news:
VisionLabs is a team of computer vision and machine learning experts. They specialize in developing products and solutions in the areas of face recognition, object recognition, augmented reality, and virtual reality. VisionLabs products are based on state-of-the-art algorithms and technologies developed solely by the team. Together with their partners VisionLabs deliver solutions globally to the security, retail, banking, transportation, and other industries.
LUNA SDK is VisionLabs' pure face recognition engine that enables efficient and accurate processing of faces in images and live video streams and can run on a wide range of devices.
The Liveness Engine is a wrapper library with added functionality, which utilizes LUNA SDK building blocks to produce different solutions for liveness detection problems. You can combine multiple liveness checks, but keep in mind that excessive checks result in a poor user experience. The Liveness Engine is responsible for determining whether a detected face is a still image or in an image sequence i.e living.
Liveness types are implemented according to the inheritance architecture:
Basic liveness check: Basic liveness check types require a single video sequence for operation. Each liveness type is inherited from the basic liveness class, which utilizes a generic execution cycle and performs common tasks.
Angle liveness check: Angle liveness checks additionally perform head pose estimation.
Smile liveness check: This scenario requires a user to smile until the probability calculated by neural network will be above the set threshold.
Infrared liveness check: This scenario requires a user to normally appear in front of a NIR camera until the probability calculated by neural network will reach the set threshold.
Unified liveness check. Unified liveness checks combine previous types of algorithms with an exception of blink type, and perform additional calculations and analysis in order to detect fraud attempts.
Complex liveness check. These liveness tests require additional unordinary data for analysis. Such data cannot be obtained by a common RGB camera, so it requires the use of complementary devices for its operation.
Depth liveness check. Depth liveness checks require a 16-bit depth matrix sensor, which transfers information concerning the distance of the surfaces of scene objects from a viewpoint in millimeters.
Glossary
FAR (False Acceptance Rate) – the percentage of identification instances in which the system accepts unauthorised persons biometric data and incorrectly provides access to him.
FIDO (Fast IDentity Online) – a set of technology security specifications for strong authentication. It is developed by the FIDO Alliance, a non-profit organization that provides guidance to projects that choose to use decentralized biometric systems and seek to standardize authentication technology at the client and protocol layers.
FRR (False Rejection Rate) – the percentage of identification instances in which authorized correct users' biometric data is incorrectly rejected.
iBeta – A NIST-certified testing lab that offers a full range of on-demand QA software testing services. It is the only one lab currently certifying biometric systems for anti-spoofing and liveness detection to the ISO 30107-3 standard.
ISO 30107-3 – The International Organization for Standardization's testing guidance for biometric presentation attack detection and evaluation of anti-spoofing technology.
NIST (National Institute of Standards and Technology) – The U.S. government agency that provides measurement, technology, and standards.
PAD (Presentation Attack Detection) – A biometric spoof of fake that is detected when presented to a biometric sensor. This might be a printed photo, an image or video of a person, a 3D mask, fake silicone fingerprint, etc.