The Humanode Community Sticker Pack Contest is Live!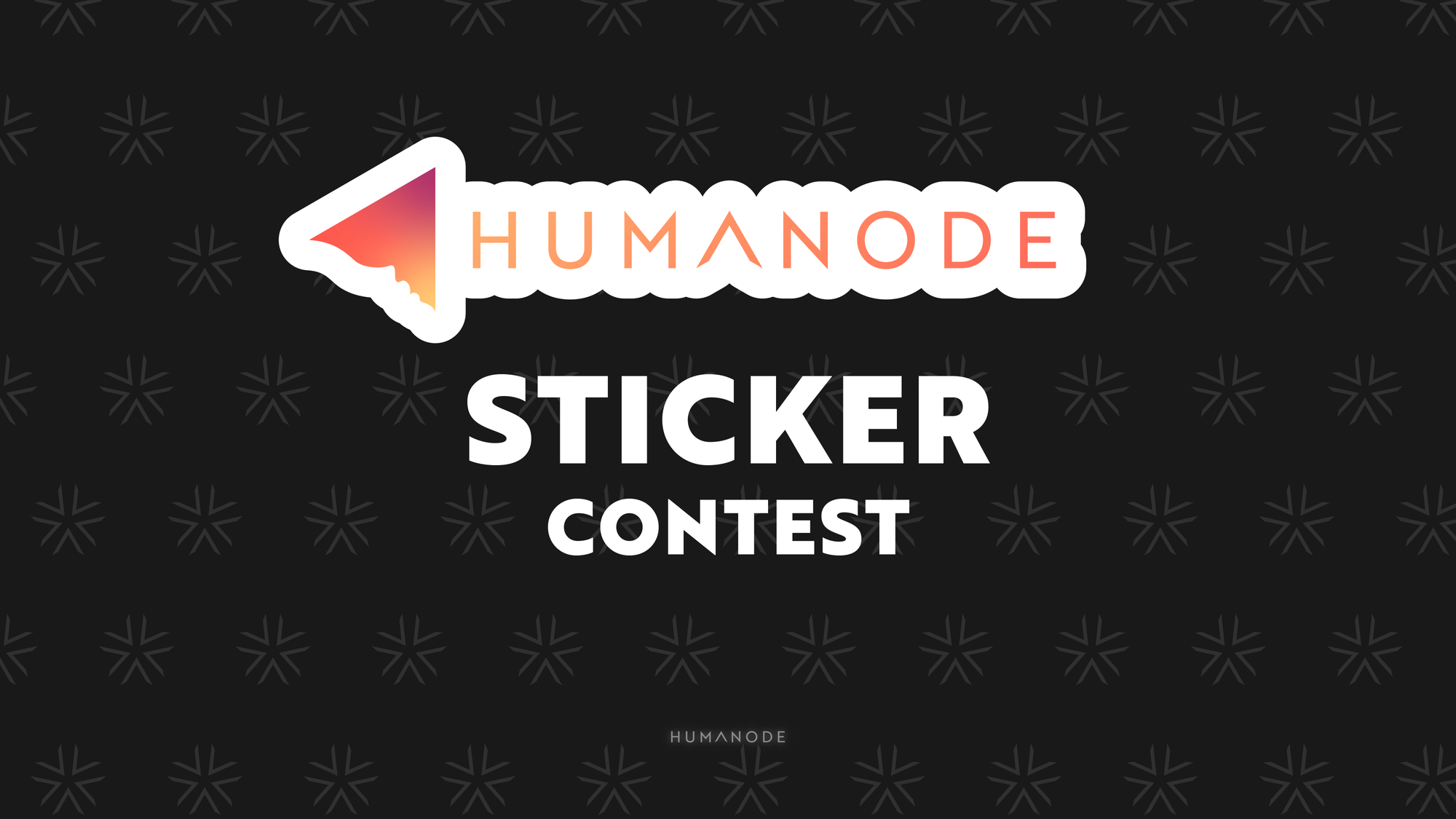 Hola Humanode Family and Friends!
It is time for the next challenge!  In the last round of challenges, we were challenged to spell Humanode using 8 photos.  In this new challenge, we are tasked to use our creativity to create stickers for Telegram and Discord!
The goal of this challenge is to create a Humanode Community Sticker Pack together, with a total of 10 stickers.  Of the 10 stickers, 6 will be themed, and 4 will be unrestricted.
Naturally, there is nothing stopping participants from creating their own Humanode-themed sticker packs to showcase their ability and their love for Humanode!  Having said that, for this contest, we will be focusing on the creation of the Humanode Community Sticker Pack Vol.1, together, as a team!
Rules:
A participant may submit as many stickers as they want to.  HOWEVER, before anyone can shoot for the unrestricted category, they must submit at least one sticker from the themed category first.  Once they submit a sticker for the themed category, they may submit another sticker for another category, or go unrestricted and make one that they feel represents any emotions or sentiments of the Humanode Community, that represent Humanode projects or themes, or that represent the culture of the Humanode community.
The stickers must be original work, so you can't just rip something out of a royalty-free sticker package or find something sitting around on a Google image search. (i.e. No copyright infringement, and no trying to earn a quick buck by vandalizing someone else's work. Having said that, if the art IS indeed royalty-free, has no copyrights attached to it, and/or is free to use by design, those images may be used in the sticker, just not as a copy and paste with no extra creative input)
For this contest, we will only be accepting still images (.PNG or .WEBP).  No animated stickers for this contest.
There will be one winner for each themed category, and 4 winners for the unrestricted category.
At the end of the 2 week period, the community will vote (in the Sybil resistant channels) to choose the winner of each category.  
For the unrestricted category, the Humanode Core team and Designer team will come together to select 4 stickers that they feel have the highest quality, and that represent the Humanode community the most.
Each category will have a winner! (Hint, if you see a category that only has a few entries, you may want to aim for that category to up the chance of you winning!)
The winner of each category will earn $50 worth of HMND.
All entries must be submitted by midnight on May 2nd, 2023.(Voting will start on the 4th, so May the fourth be with you)
The themes:
For the sticker pack, we are looking for…

1. A sticker that says: Welcome to Humanode!
2. A sticker that expresses how excited you are.
3. A sticker that says: Read the pinned messages!
4. A sticker that says: SCAM ALERT!
5. A sticker that says: Seriously?
6. A sticker that says: No Price Discussions!
7~10 are unrestricted and can show any emotions or sentiments that represent the Humanode Community, that represent Humanode projects or themes, or that represent the culture of the Humanode community.
REMINDER: Remember this is for the Humanode Community.  Let the stickers represent that fact.
How to be eligible for the $500 prize pool:

Share this announcement on Twitter, and post the image that you plan to submit to the contest on Twitter with the hashtag #Humanode #HumanodeStickerContest
Once posted, go to the arts channel in the Humanode Discord server (https://discord.com/channels/819836895739248700/1007291991463301150) and share the link to your Twitter post that includes your submission to the contest, and state what category it is for.
<SAMPLE TWEET>  Hey yall! Here is my masterpiece that I am submitting to the #HumanodeStickerContest <Link to blog post>!  I plan to win the "Seriously?" category!  Join the fun! #Humanode
Creating Images
To create static stickers for Telegram, you only need an image editor that lets you export in .PNG or .WEBP format.
Image Requirements
For stickers, one side must be exactly 512 pixels in size – the other side can be 512 pixels or less
The image file must be in either .PNG or .WEBP format.
Make sure the background is transparent.
Tip: a transparent background, white stroke, and black shadow effect will make your sticker stand out.