Humanode Mainnet Launches on November 15th, 2022 with Subsequent HMND Listing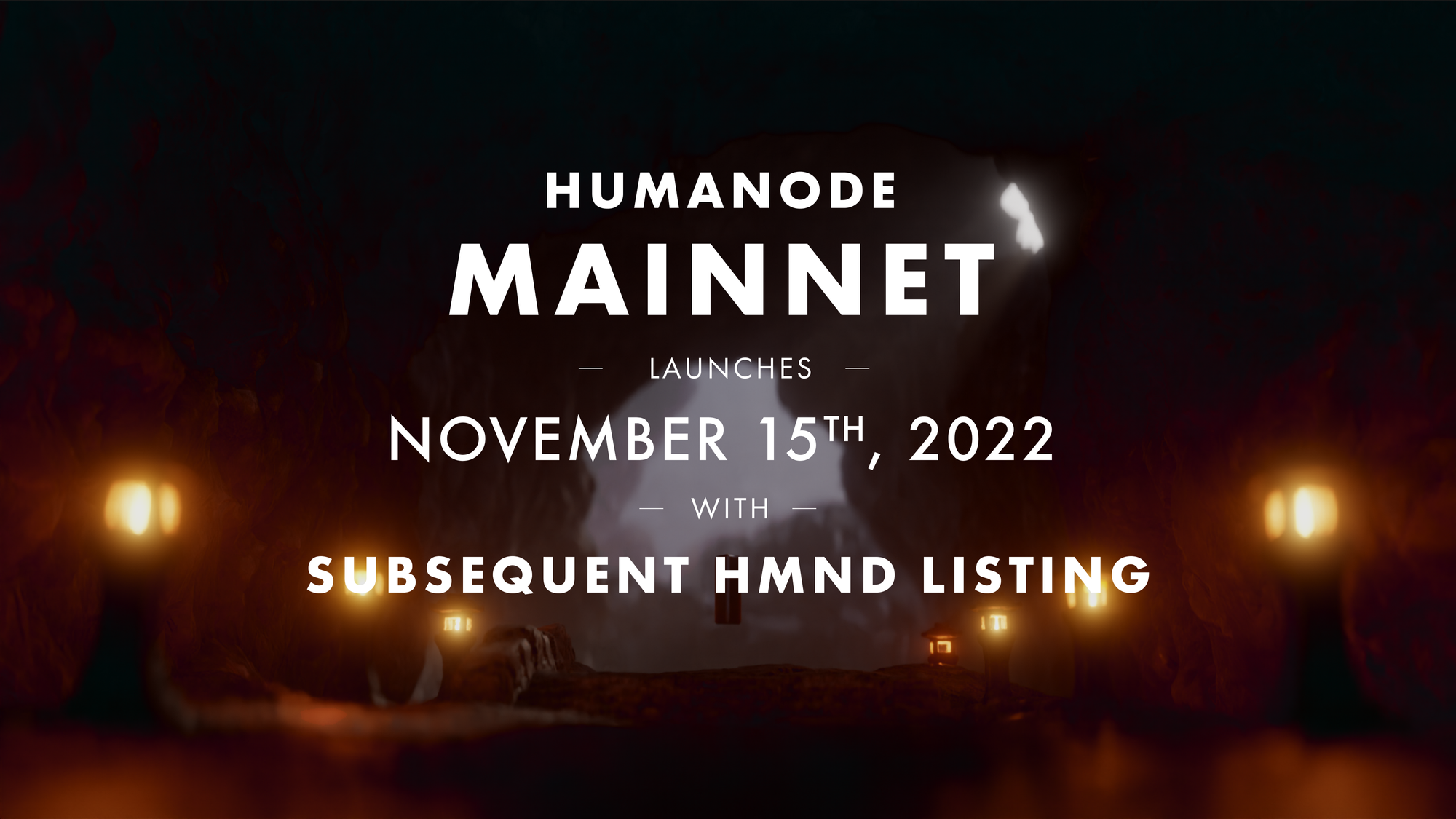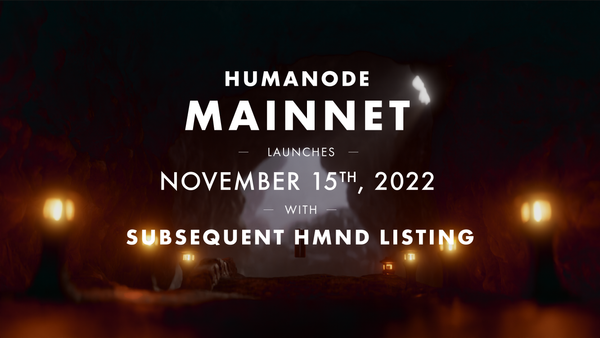 Dear friends and human nodes,
As we have been concentrating on the public side of things for quite a while, we have not covered the technological developments that are soon to follow. Want to shed some light on what awaits Humanode in the upcoming months.
Humanode Mainnet  
The Humanode mainnet will go live on November 15th, 2022. Don't want to go into obvious emotional details about how we all have been waiting for this moment, but we really have. Got some early facts about how it is going to deploy and what to expect as a future first-generation human node.
Overall deployment
Humanode's Sybil defense is crypto-biometric based (https://papers.humanode.io/deck.pdf), meaning that there is no PoW or PoS. No changes have been made for the mainnet so we are going to be the first network ever to deploy a consensus safeguarded purely by Proof-of-Uniqueness and Proof-of-Existence of human beings. Just a reminder.
By design, all human nodes will be equal in terms of validation power.
In the beginning, there is going to be no DAO, cause it's something that we are aiming to build, but Proof-of-Time will already be in place calculating uptime and longevity of nodes validating transactions. If you don't really get what I am writing about here check out this article on Vortex to know where we are going.
The claim list will be uploaded into the genesis so that all participants of the waves could claim their respective tokens. It is going to be done the very same way as you've been doing it on testnet 4. More thorough guides would be provided later.
Besides the mainnet, we are also going to launch a canary network, a testnet for the mainnet, and a testnet for the canary network to give tools to build some really creative stuff.
As on Ramiel and Gaghiel consensus mechanism that is utilized is Grandpa + Babe with the hard consistency threshold at 66% + 1, or more specifically a BFT formula of n = 5f + 1, where n - all human nodes and f - malicious nodes.
Validator onboarding
In the beginning, the amount of validators is going to be capped at 1000. Just cause we are cautious.
If you've paid close attention to the HMND token distribution, you might have noticed that 2% is reserved for the mainnet validators. This is a special fund that will bootstrap the functioning of the first 100 human node validators that are going to join. Regardless of the saturation of the network, it will cover the cost of running the nodes for several years to come.
There will be no pre-onboarding period. The mainnet will be deployed at a particular time and the human nodes will be able to onboard themselves as they did to any other testnet.
Note that there is going to be a lag between mainnet deployment and HMND hitting the exchanges so only those who acquired it beforehand would be able to deploy nodes as you need a small fee to bioauthorize your human nodes.
HMND listing
Due to the legal boundaries of this very "free" and "decentralized" field, we are all engaged in we are not yet allowed to publicly disclose the exchanges, but I would like for you to know that the integration has already begun and we are expecting to hit them ETA the end of November - beginning of December.
Hope I've been able to enlighten you a bit about the path that we're taking. Although there have been testnets running for almost a year now and many improvements were made and bugs ironed out. Expect stuff to clunk, crash, bug out, and burn. But regardless of how tough it is and how many obstacles we face, together with you we will overcome them all and bring the proper distribution of power to web3 as it was intended from the beginning.
Thank you,
Dato Kavazi - Founder Humanode