Humanode partners with ChainPort to bridge USDC and WETH to Humanode EVM
Humanode is integrating with ChainPort, enabling low-fee bridging of USDC and WETH from Ethereum to Humanode EVM. This partnership also expands HMND's availability across 18 chains and enables BioDeFi by bringing USDC and WETH to Humanode EVM.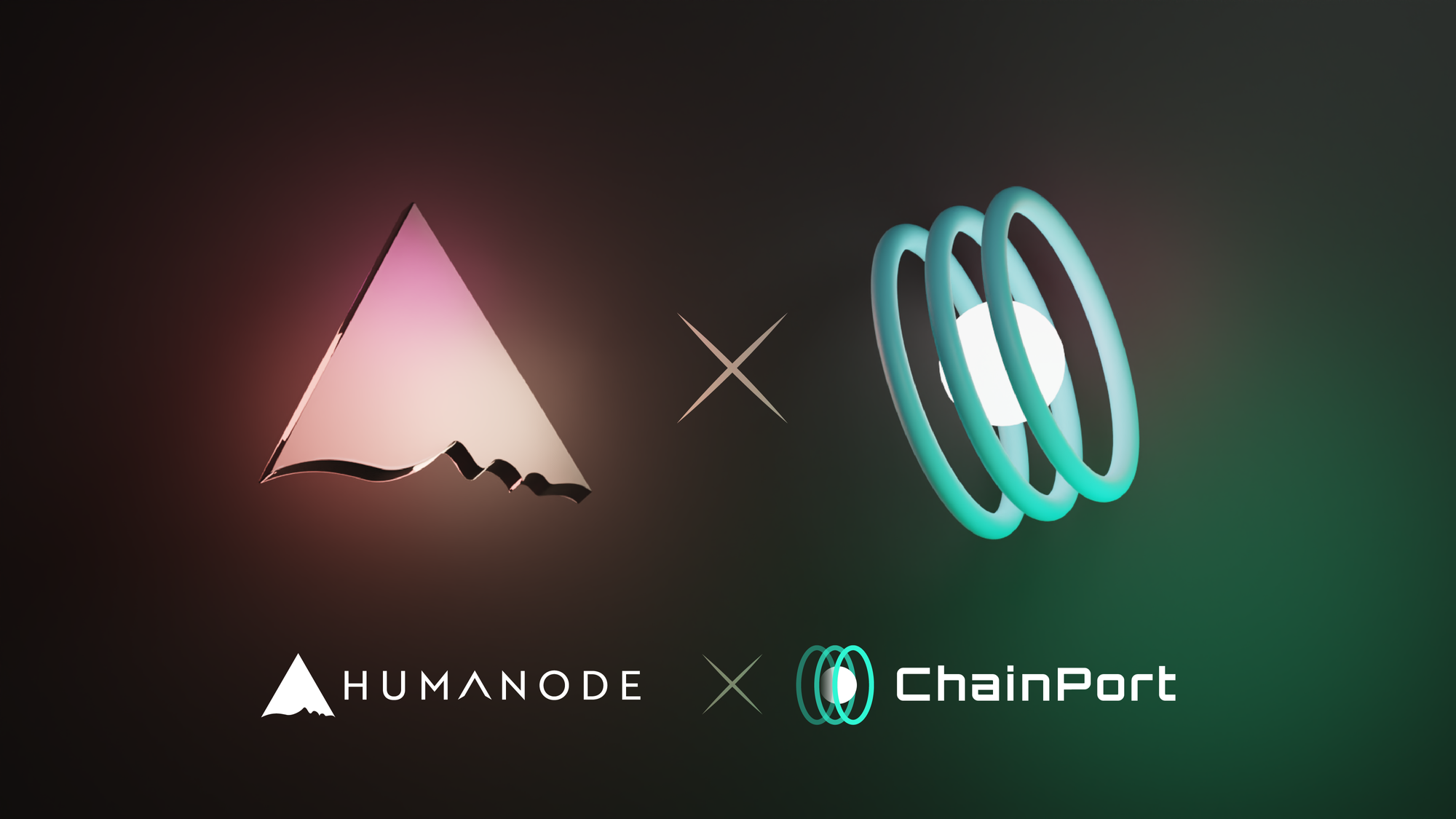 Humanode is teaming up with ChainPort, stepping up as the 19th blockchain within its extensive network known for steadfast interoperability solutions, first launched back in 2021. Both the Humanode and ChainPort teams are working on this integration at the moment.
As a frontrunner in cross-chain bridging infrastructure, ChainPort strengthens security in bridging various blockchains, enhancing liquidity and access. It's adept at navigating transactions across diverse ecosystems, which will amplify the reach of HMND and bridge stablecoins to the Humanode network.
ChainPort, having already integrated with 18 other chains including the likes of Arbitrum, Base, Avalanche, Optimism, and more, showcases its robust capacity in the industry. The platform's recorded $636M all-time volume and a total value locked of $111M highlight its substantial role as a cross-chain bridge.
This collaboration means that ChainPort will bridge USDC and WETH from Ethereum to Humanode EVM, all at an affordable network fee under $2 plus 0.3% of the amount. ChainPort's Cross Chain Bridge dapp makes it straightforward, quick, and efficient with an easy-to-use interface. This will finally make BioDeFi possible.
This partnership will expand the reach of the HMND token, making it available on an additional 18 chains.
But there's more to the story. The integration will also enable the bridging of eHMND to Ethereum, with a potential listing on Uniswap, the renowned decentralized exchange. It's another step towards expanding the accessibility of Humanode and elevating its exposure in the crypto realm.
In a nutshell, ChainPort is narrowing the divide, ensuring the availability of USDC and WETH on the Humanode EVM. Furthermore, the collaboration translates to an extended reach and accessibility for HMND tokens, smoothing out transactions across various chains. This bridge integration will also allow HMND holders to bootstrap DeFi on Humanode.
Without a doubt, partnering with ChainPort is a notable leap toward enhanced blockchain interoperability for Humanode EVM. It highlights the boundless potential of intertwined blockchain networks, laying down paths for a more unified and secure space.
The cherry on top: As a celebration highlight, Humanode will be rolling out a Galxe sub-campaign in our 6-week Dawn of DeFi drive. Join us on a path to Sybil-resistant DeFi.
Stay tuned for more updates about the integration coming down the pipeline.