SubQuery integrates with Humanode
SubQuery integrates with Humanode to Enhance Data Indexing and Accessibility on a novel democratic blockchain.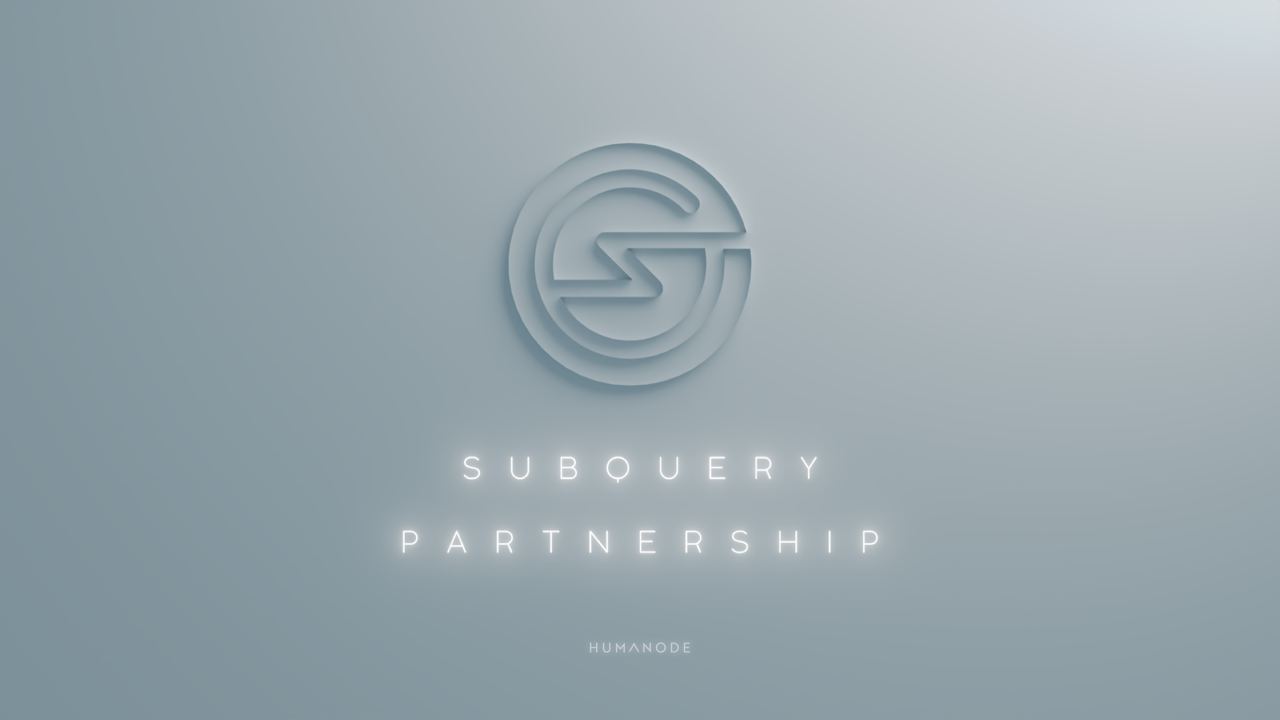 We're proud to announce our partnership with SubQuery Network, a leading blockchain developer toolkit for building Web3 applications.
SubQuery offers decentralized data indexing infrastructure for developers creating apps on various layer-1 blockchains like Ethereum, the Cosmos ecosystem, Polkadot, Algorand, Avalanche, and now Humanode. Being a fast and flexible open data indexer, it assists developers in building APIs quickly and easily index chains with the help of dictionaries (pre-calculated indices).
With this partnership, Humanode will benefit from SubQuery's wide range of features, including the open-source SDK, simple startup guides, detailed developer documentation, committed developer help, and other benefits that developers appreciate in the SubQuery ecosystem.
As a real-world example, the Humanode tech team has effectively utilized SubQuery to build the Humanode Explorer.
This tool is based on the ParaScan open-source repository and leverages SubQuery's robust data indexing capabilities to showcase transactions involving humanode accounts, blocks' data, and a wealth of additional information from the Humanode blockchain. You can check how it works here: https://beta.explorer.humanode.io/
This collaboration unlocks numerous opportunities for developers to harness Humanode's on-chain data. For instance, they can easily build custom APIs to get on-chain data (transfers, bioauthentication events, online validator nodes, etc.) for the apps they want to build. Exchanges can easily retrieve chain data, and users can develop websites, Telegram or Discord bots that send notifications when bioauthentication is about to expire or build a ranking of human nodes (validators).
Humanode believes that SubQuery's data indexing solution is a perfect resource for the developer community, making it easier to build applications on the Humanode chain. By abstracting the backend, SubQuery offers a tailored API that enables developers to concentrate on product development and user experience, eliminating the need to create their own indexing solutions. Those who are interested in building something can explore the following resources
Key resources:
Humanode Incubation Initiative
"We're proud to be working closely with the Humanode team to help launch their blockchain explorer, and to provide APIs and tools to help their community build products and services off their crypto-biometric network" - James Bayly, COO of SubQuery

Dato Kavazi, Co-founder of Humanode, shared his thoughts on the collaboration, stating,  "SubQuery has piqued our interest with its commitment to delivering a fast, flexible, and dependable data indexing solution, tailored to the ever-evolving needs of the web3 space. The partnership with Subquery Network will enable Humanode to leverage these powerful data indexing capabilities, ensuring seamless and efficient access to chain data for developers and users alike."
By leveraging SubQuery's decentralized infrastructure, developers will be better equipped to build innovative applications and services on the Humanode network. This collaboration aligns with Humanode's vision of creating a more equitable and decentralized ecosystem, where data privacy and accessibility are prioritized.
About SubQuery
SubQuery is a blockchain developer toolkit facilitating the construction of Web3 applications of the future. A SubQuery project is a complete API to organize and query data from Layer-1 chains. Currently servicing Ethereum, Polygon, NEAR, Polkadot, Avalanche, Algorand, Cosmos, and Flare projects, this data-as-a-service allows developers to focus on their core use case and front end without wasting time building a custom backend for data processing activities. In the future, the SubQuery Network intends to replicate this scalable and reliable solution in a completely decentralized manner.
​​Linktree | Website | Discord | Telegram | Twitter | Matrix | LinkedIn | YouTube
About Humanode
Humanode is the first crypto-biometric network where One human = One node that brings Sybil resistance and innovative governance models to the crypto industry using biometric technology.
Discord | Twitter | Telegram ANN | Telegram Chat | Blog | GitHub | Youtube | LinkedIn