UBD Network integrates BotBasher into its Discord for Anti-sybil checks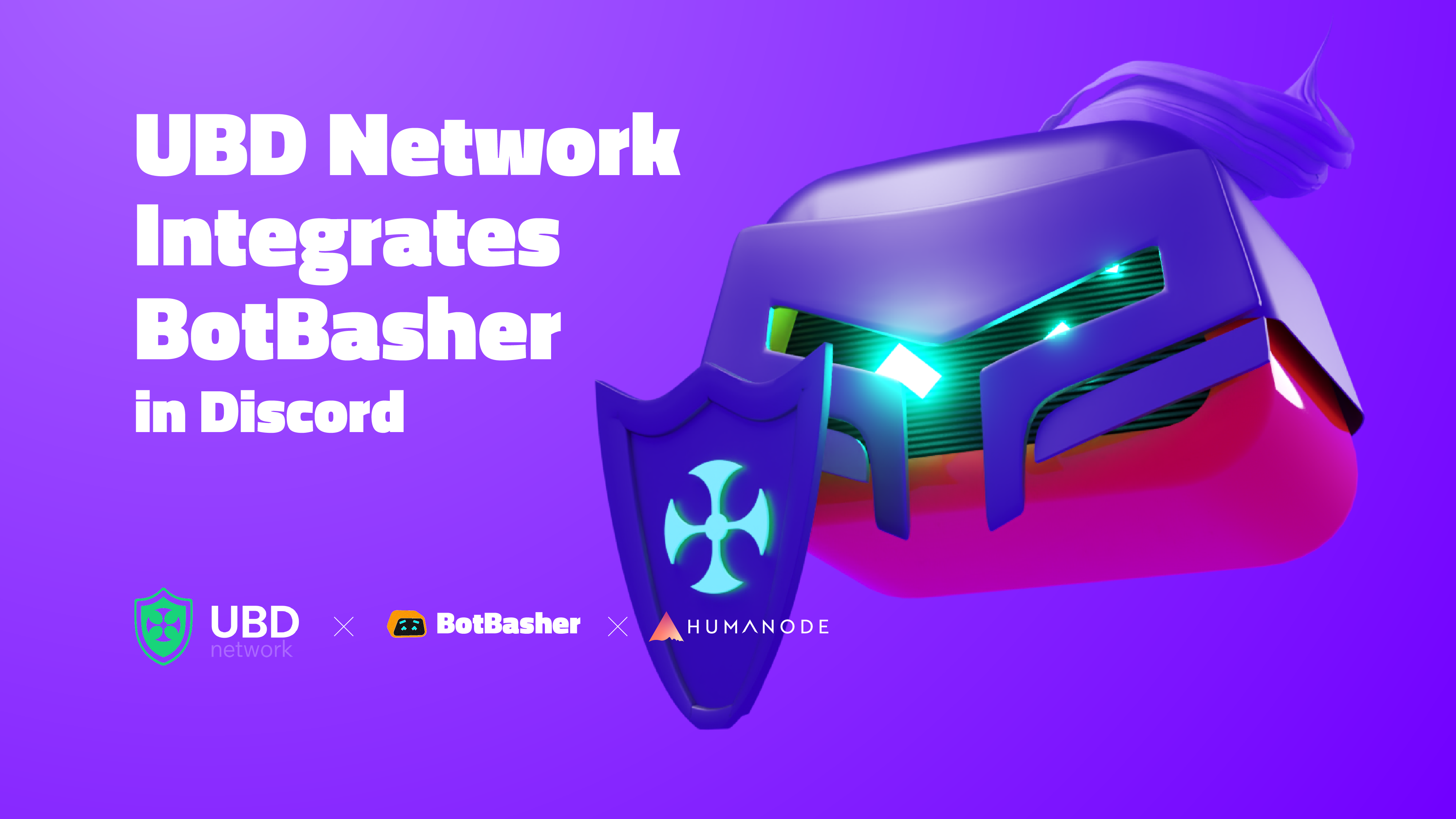 Humanode has teamed up with the UBD Network. And yes, you guessed it – this move is about UBD Network bringing anti-Sybil checks to their Discord community with Humanode's BotBasher. UBDN is known for pioneering solutions in digital trusts and crypto inheritance.
With a whopping 240K+ users and a presence in 300+ servers, adding UBDN to our BotBasher family feels like scoring the winning goal in overtime. UBDN discord community members can now obtain a "Verified human" role in its discord server, ensuring and proving that they are unique living individuals and not bots.
In this partnership, UBDN seamlessly integrated Humanode BotBasher into their Discord community. With this integration, UBD Network further plans to increase the future incentives of its users and contributors who have verified their uniqueness. For instance, when UBD Network distributes rewards to its participants, those who have undergone verification with BotBasher might have their rewards amplified, reinforcing the value of being a unique, authentic individual within the community.
UBDN's Discord community members can now get the "Verified human" role by simply going through a 15-second confidential facial scan without KYC to prove they are unique and living human beings.
Here's a simple step-by-step guide to get the verified human role.
We've joined forces with UBD Network because we both believe in protecting online communities from bots and Sybil attackers in the web3 world. As we continue to pave the path for more genuine, human-centric communities, we are elated to count UBD Network as an ally in this venture. We think the UBDN community will benefit from our joint efforts. And Humanode is looking forward to exploring further ventures with UBD Network.
About UBD Network
For those unfamiliar with our partner, UBD Network offers a pioneering solution in the realm of digital trusts and crypto inheritance. Prioritizing the exclusivity of inheritance and long-term investments eliminates human errors by ensuring there's no third-party intervention in the "Owner-Funds" process. The platform provides flexible staking options without lockups and maintains transparency with its Proof-of-Reserves system.

About Humanode
Humanode is the first crypto-biometric network that provides Sybil resistance to web3 projects using private facial recognition. It can prove that one person has only one address or one account in a certain context. With no KYC needed or personally identifiable information collected, the process takes around 1 minute. Humanode is an EVM-compatible Layer-1 based on one person = one node = one vote principle.
BotBasher is a Discord integration by Humanode. It links a Discord account to a verified human identity through confidential facial recognition. Each user will be able to verify and get a role for one account, proving that there is an actual unique behind that account. Works natively with Galxe, Zealy, and QuestN.

To celebrate this partnership, we have created a Quest for the community members on QuestN. Join to win from a pool of 50 USDC.