EVM compatibility launched on Humanode Mainnet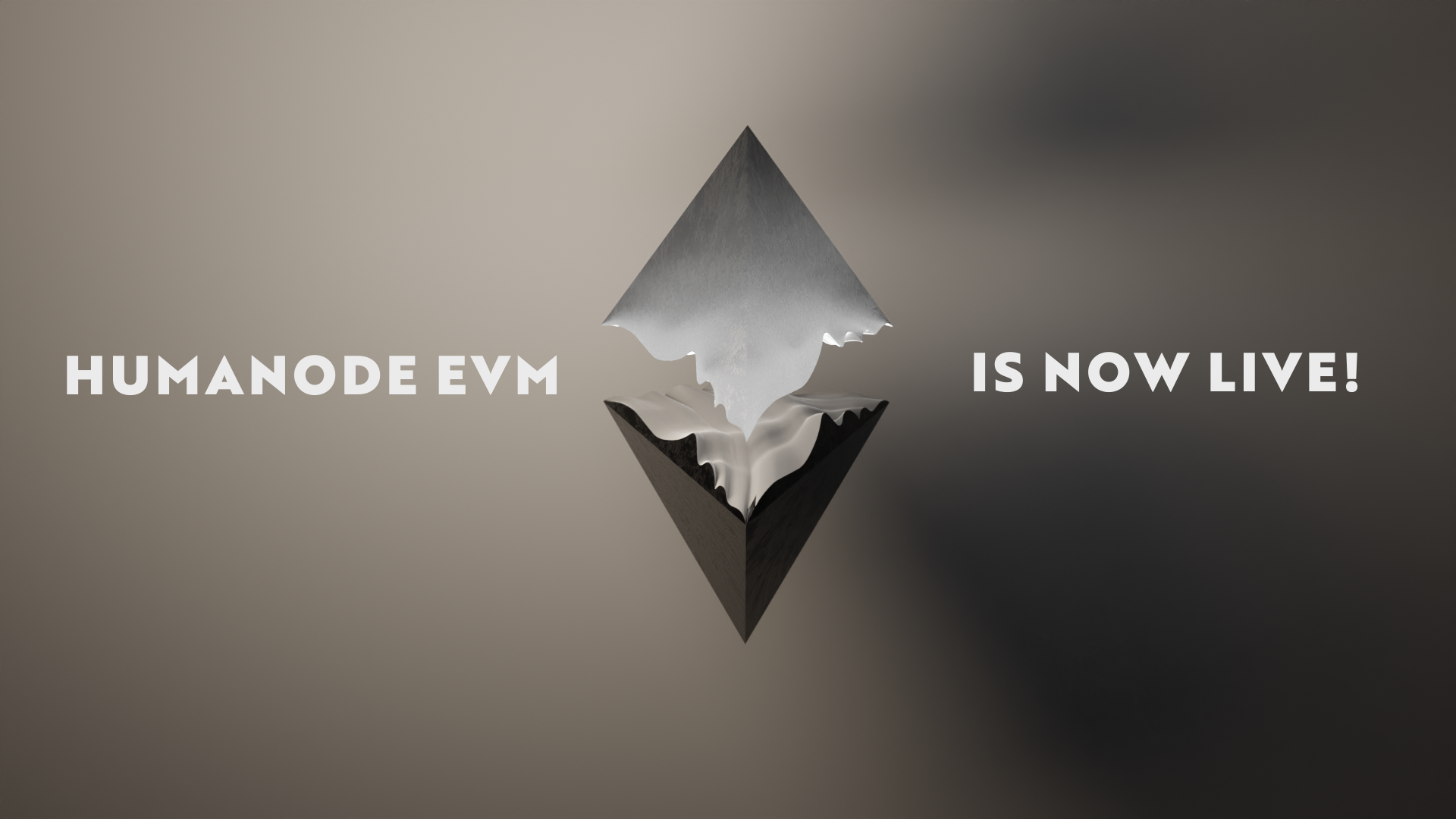 After months of anticipation and rigorous testing, the much-awaited moment has finally arrived.
EVM compatibility is officially rolling out on Humanode Mainnet, opening up the Humanode network to EVM dApps, smart contracts, and bringing greater accessibility to the Humanode ecosystem. As of now, the network upgrade is deployed.
The journey of the Humanode EVM has been an inspiring tale of technological innovation and community participation. Following private tests for the Humanode EVM Testnet "Israfel", the team thoroughly made adjustments based on feedback and outcomes. With the success of the public testing phase, the EVM was deemed ready for its Mainnet debut.
With this latest enhancement to the Humanode network, we're introducing support for dApps and smart contracts developed in Solidity and other EVM-compatible languages.
Now, developers can seamlessly deploy smart contracts on the Humanode chain. At the same time, users will be able to swap HMND to eHMND and use popular EVM wallets such as MetaMask to send eHMND tokens to other EVM addresses
It is important to note that once the update is deployed, Human nodes will need to update the launcher app and reauthorize. This update is necessary to facilitate the upgrade to the network.
What does Humanode EVM compatibility mean?
EVM compatibility was first deployed on Humanode Testnet 5 "Israfel" and has undergone extensive private and public testing before the team was fully confident that it was ready to be deployed on the Mainnet.
The key functionalities include:
Solidity and Vyper smart-contract deployment and dApps development.
Swap Hmnd to eHmnd and vice versa using popular EVM wallets like Metamask.
Remember that this is just the initial phase, the Humanode team will keep working to add more functionalities. Over the next few iterations, we will be adding
To dive deeper, Read our blog posts breaking down what EVM compatibility means for the Humanode network.
To celebrate this milestone, we're excited to announce several contests:
Tweet Thread Contest: Engage, express, and encapsulate your thoughts about this development in a tweet thread. (coming soon!)
Development Initiative: We're calling all devs! This is your chance to deploy smart contracts on the Humanode chain, showcasing your skills and contributing to the ecosystem.
Genesis Humanode NFT Collection Contest: A special commemoration, this contest invites artists and creators to mint the first-ever NFTs on the Humanode EVM. It's not just about creating art; it's about becoming part of history!
Even before EVM-compatible Humanode Mainnet is launched, we have multiple dApps and web3 applications ready to deploy on the Humanode chain to bring Sybil resistance to their platforms. In conclusion, the launch of EVM compatibility on Humanode Mainnet is more than an upgrade; it's the beginning of a new chapter. As we grow and evolve, we are excited to have you alongside us on this journey!
Humanode Core