2021: Year in Review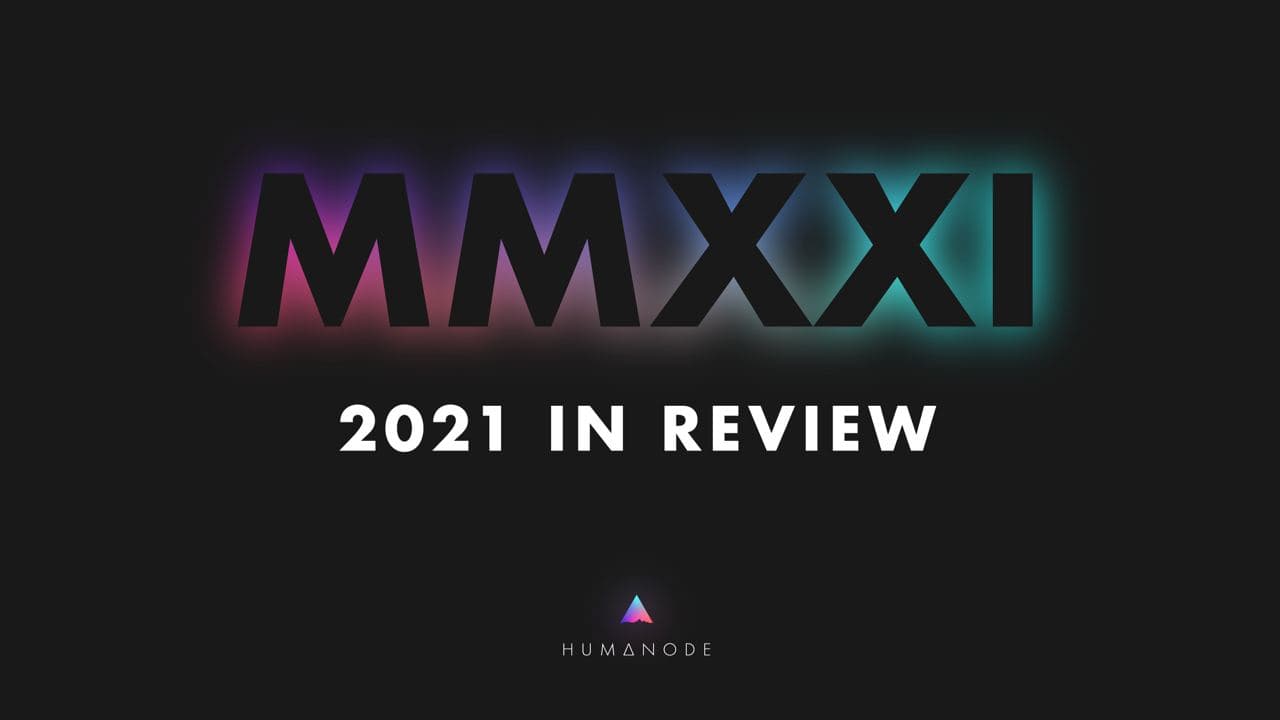 Dear human nodes,

That's a wrap! We're winding down 2021 with a look back at Humanode's milestones including 2 testnet launches, ecosystem partnerships, and team scaling.

Tech delivery
Of course, our biggest news of the year was Humanode's first testnet launch.
In September, our team launched the first-ever Humanode testnet — Sachiel which was quite smooth with 7K+ applications received and 150+ participants interacting with liveness detection and faucet.
In December, we released Shamshel (testnet V2), the open beta version of the first major upgrade to the Humanode testnet software that greatly improves the UI/UX. Currently, 1,1K+ nodes are running on V2. Participants are able to become human nodes through a biometric enrollment process, validate blocks, send transactions, and participate in FaceTec's $100,000 anti-spoofing bounty program. Join the testnet, and immortalize your existence as one of the first human nodes in history! All you need to do is press this link.


Partnerships
The second theme that emerged through 2021 was adoption and growth.
In 2021 we reached a deal to integrate FaceTec's face biometrics and liveness detection into our crypto-biometrics platform. This integration and development partnership with FaceTec provides an anchor for the chain of trust behind the digital identity. FaceTec's 3D FaceMaps are used to create decentralized pseudonymous identities with reliable defense against Sybil manipulation, and enable remote identity verification.

At that time we also announced a strategic partnership with startup support and finance firm Republic Crypto. The partnership with Republic Crypto provides strategic and technical advice for Humanode, including on use cases, partnerships, marketing and fundraising.

Currently, a dozen partnerships are in the RnD process. Stay tuned for announcements in 2022!
Team scaling
It was clear at the start of 2021 that in order to support Humanode's roadmap and ambition we had to increase the number of team members, as well as acquire some additional skills. To date, the Humanode team consists of 16 people from 12 countries. Most of the team was assembled in 2021!

Here are the interviews with just a part of the team:
It's great to have them on board!
Looking forward
As the year closed, we were busy researching, developing, and testing. Stay tuned for Humanode mainnet launch mid-Summer 2022, as the first of many new initiatives to launch next year.
Human nodes, we would like to thank all of you for everything you do to make this project a successful, terrific one to work for!
Wishing you all the best during the holiday season,
Humanode Core